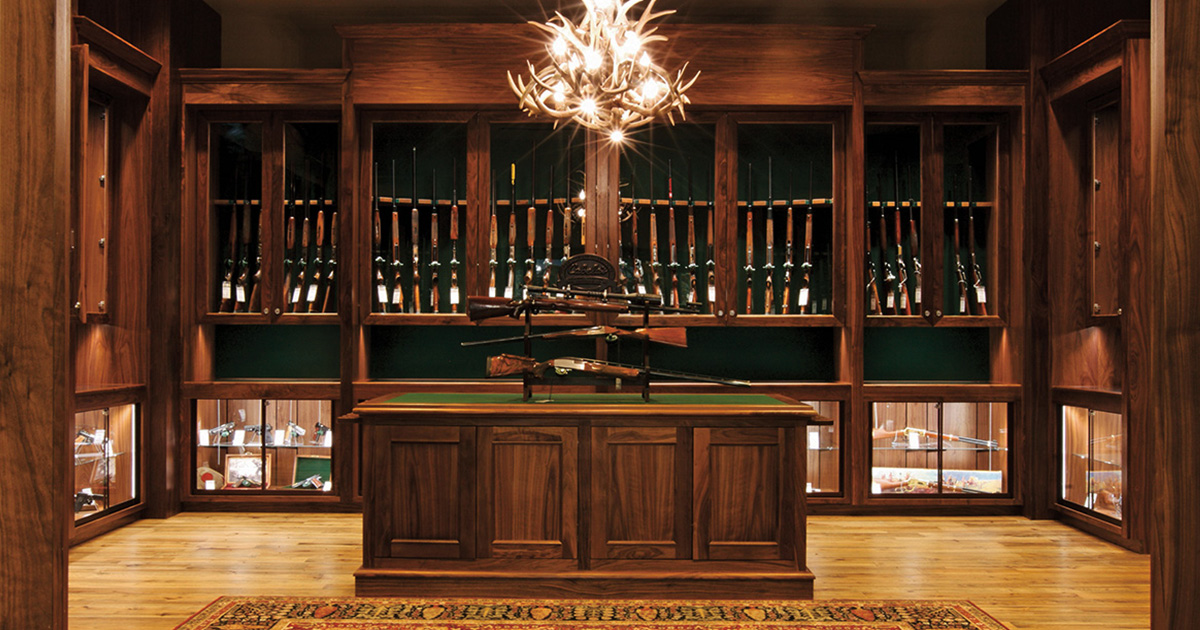 Cabela's Wants to Buy Your Used Firearms!
Whether you've upgraded to a new firearm, inherited a collection you're not interested in holding onto, or simply want to pass your firearm on to its next owner, Cabela's Gun Library is the place to start. Bring in your old firearm(s), and we'll make you an offer! Choose between cash or a gift card with a 10% bonus.

*Offers are dependent on the firearm(s) being in good working condition and whether there is reasonable demand for your make/model(s).
*This program is available exclusively at Cabela's Canada stores. Bass Pro Shops Canada does not purchase used firearms.
How It Works:
Make sure you have your valid Possession and Acquisition License (PAL) with you and your firearm is being transported in compliance with Canadian regulations. If you're transporting a restricted firearm, you'll also need to have an Authorization to Transport (ATT).
For an estate sale, you won't need to worry about a PAL or an ATT. But you will need to bring your executor of Estate certificate along with a piece of government-issued photo ID.
When you arrive at the store, an Outfitter will complete an assessment of your firearm(s) to ensure it is/they are safe to carry through the store.
You'll then be asked to provide a background and history for the firearm(s), and the Outfitter will evaluate its condition and assess demand for similar models.
If the Outfitter decides your firearm(s) meet(s) our requirements, we'll make you an offer. You can choose to decline the offer, accept the sale price in cash, or accept a gift card for the sale price plus a 10% bonus.
• If you're selling a restricted firearm, the Outfitter will contact the CFC to complete the registration transfer.
Notes & Regulations:
Cabela's Canada does not purchase prohibited firearms, Air guns, Damascus barrel shotguns, or Muzzle Loaders (shotgun, rifle or handgun).
Under no circumstance should you leave a firearm at a Cabela's store without accepting an offer. If you would like to dispose of your firearm, you will need to contact your nearest RCMP station to arrange its disposal.
If an offer for a restricted firearm is accepted outside of CFC hours (Monday to Friday 9am – 5pm nationwide), the Outfitter will complete the registration transfer the following business day. Restricted firearms cannot be paid for until the CFC transfer has been completed. You can leave the firearm locked and secured at the store until the transfer has been completed, or, return home with the firearm and come back to the store when the CFC is open (you will need to acquire a new ATT if you select this option).
VALID AT THE FOLLOWING CABELA'S CANADA LOCATIONS
Subject to change