Eagle Claw® Lazer Sharp® L946 Sabiki Rig
Article # C: 98138 B: 4684556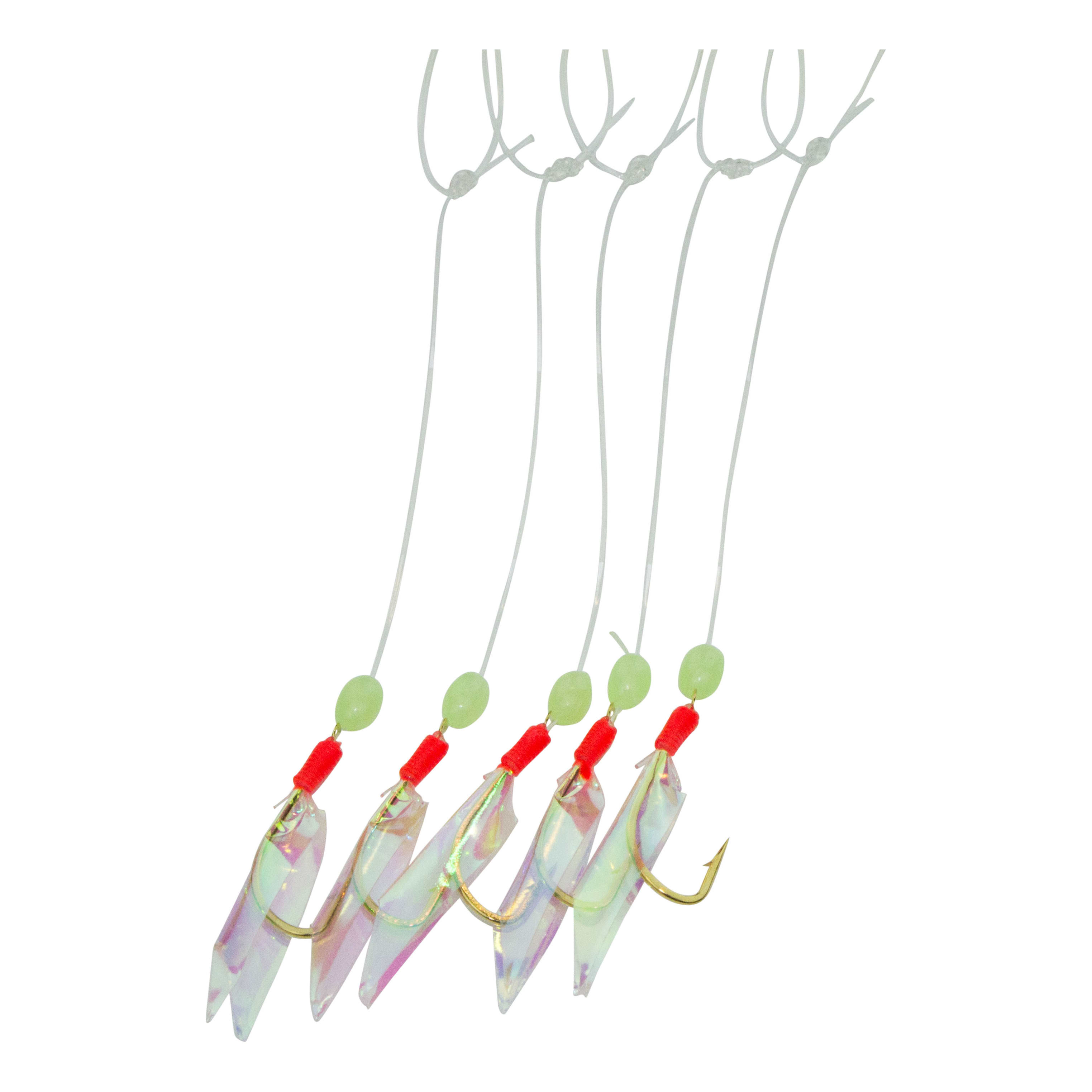 The Eagle Claw® Lazer Sharp® Sabiki Rig has glow beads, barrel swivel, barrel swivel with safety snap and clear monofilament line. The hooks are size 4 with a flattened eye and gold finish. Per each.
Colour: Whitefish skin.
Mainline type: Clear monofilament.
Mainline length: 52".
Main line diameter: 0.023".
Branch line type: Clear monofilament.
Branch line length: 2".
Branch line diameter: 0.017".