There is nothing more exciting than waking up on opening day, pack filled and your gear dialed in ready to go! To get there, you'll need to make sure all the finer details are taken care of. Do you have the right camo set up? Is your clothing and footwear suited for the weather and terrain you expect to experience? All of these and more can make the difference between a successful hunt and one where miserable conditions get the best of you. Luckily, we have gotten insight from the best in the business to make sure you have what you need to focus in on making the shot when it counts.
When choosing the appropriate clothing and footwear for a hunt there are three major categories, Terrain, Weather and style of hunt.

Terrain
Understand the terrain you will be hunting and plan for the worst. Cold/Wet feet are no fun and can ruin your day in the stand. Steep or uneven rocky terrain calls for footwear that delivers solid ankle support and better traction than rubber boots. Remember, you may be walking in and out in the dark, does your footwear choice give you the extra confidence to go that extra distance you need to be successful?
Weather
Nobody can predict 100% what Mother Nature might throw at you. Sometimes you'll face changing conditions during the course of the day. How hot or cold is the area you will hunt, but also how wet or dry is it? This will determine the weight of clothing and footwear you need, but also determine if you need rain or UV protection!

Style of Hunt
Will you be on the move covering miles or stationary in a stand or blind? If you're stationary and it's cold, quiet clothing may not be a priority but extra warmth is needed to keep you comfortable for the sit. If you're on the move you will need the lightest clothing and boots appropriate for the conditions. If your style is spot and stalk then you'll need exceptionally quiet soft clothes with scent control for sneaking around undetected.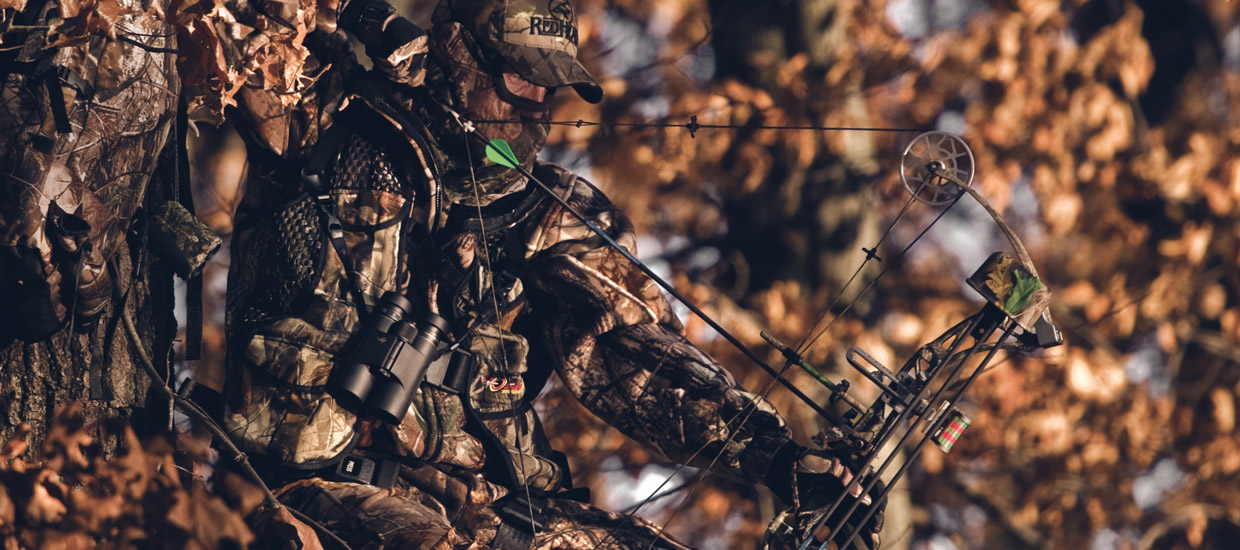 CAMO PATTERNS
When choosing camo there is no one "right" pattern. The region you are in and the type of game you are pursuing should determine your choice.
Sitka Sub Alpine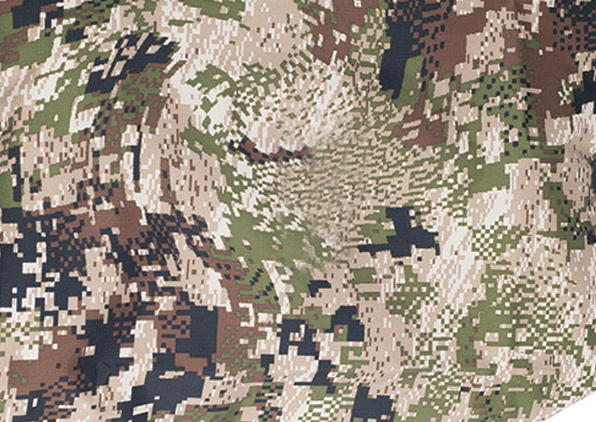 Sitka Sub Alpine
The only digital concealment pattern based on animal vision and engineered to optically fade you into your surroundings. A pattern that features optimized contrast through detailed shading and colorization. Simply put, a camo that allows you to effortlessly blend into your surroundings.

Subalpine is designed specifically for stalking and ambushing ungulates from ground level in vegetated terrain and is optimized for engagement ranges of 50 yards and less.
Sitka Elevated II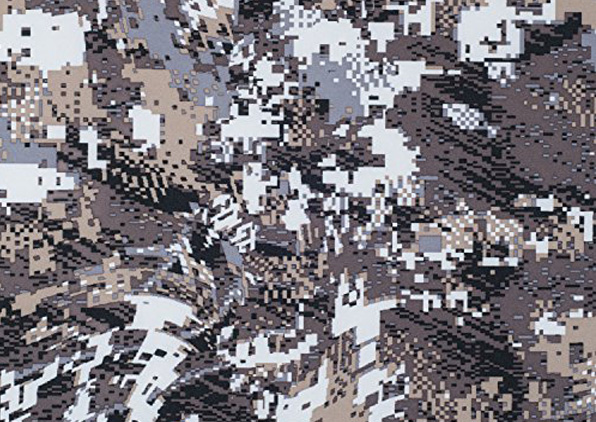 Sitka Elevated II
Designed for deer hunters who prefer to scout from above, this pattern matches bright sky against the dark shades of underbrush. Stay undetected from a long range while scouting your prize whitetail in a tree stand.
TrueTimber® Kanati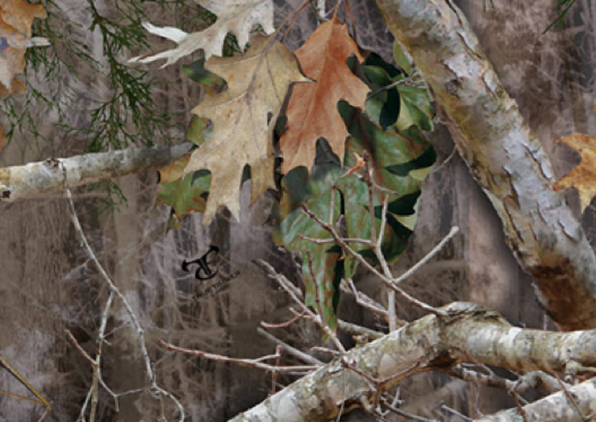 TrueTimber – Kanati
Named after a legendary hunter, Kanati combines brush, limbs, twigs, leaves and bark for the realistic pattern that can be used in a wide variety of applications. This camo uses the latest digital design technology to capture the truest colours, details and silhouettes.
Cabela's – 02 Octane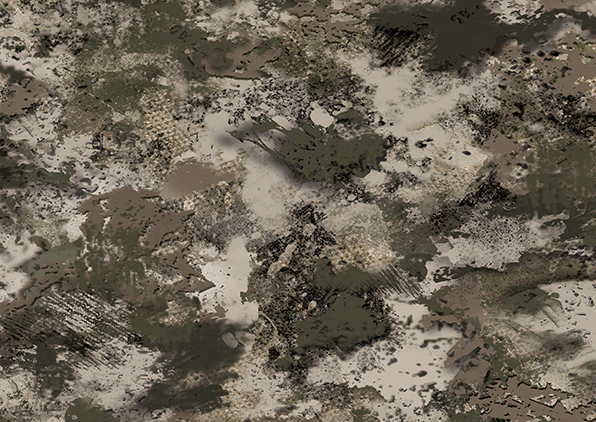 Cabela's – 02 Octane
A contrast of distinctive shapes and light and dark colours turns your silhouette into a shadow at both close and far ranges. Get an unfair advantage over the buck or whitetail you've been stalking with our most advanced camo pattern to date.
Footwear
Your hunting boots should make you faster, quieter and more comfortable on the hunt. Here are some common types of hunting boots:

Field Boot: These boots offer breathability, comfort and durability, for rugged terrains, mountains and tough trails. Perfect for keeping comfortable while stalking a juicy whitetail

Rubber Boot: These boots offer the most waterproof protection, so they are ideal for wetlands and rainy conditions. They are also scent free, which helps when sneaking up on game.


Foot Care Tips
Bring more than one pair of boots
The second you get a blister, use moleskin or a bandaid
Always wear the right size boots
Wear good moister-wicking socks to reduce friction and keep your feet comfy"
Technique

Spot and Stalk
This method is better for hunters who prefer to be on the move. The idea is to move extremely slow and try to sneak up on your game.
Less equipment required than tree stand
Works well in open areas as you can watch deer in a broad landscape as they feed and rest
Binoculars and spotting scopes are a must
Takes some skills to master when to move vs. stand still and how to use terrain to hide your movements
Stalking Tip
A cold, windy day with light drizzle or snow is perfect for stalking rutting bucks with a bow. Deer often are hunkered down, and wind helps cover sound. Rain or snow can help conceal sound and odor, too.

Tree Stands
This involves sitting up in a tree and waiting for the deer to come to you. Though it can be an effective tool, it also requires extra equipment, the right tree and a lot of patience.
Allows you to spot deer farther off while avoiding being seen
Requires a large, healthy tree close to a food or water source
Requires safety gear as you will be sitting 10–20 ft. up
Back Jumping
This technique allows you to catch a buck just as it's rising from bed or starting to move. The idea is to walk at a casual pace and catch your target in a vulnerable position.
Ideal in semi-open areas with pockets of cover, like creek bottoms, hollows, or swampy areas
Be sure to carry your fire arm at port arms so you can take your shot quickly as the buck jumps
If you don't have a chance for a clean kill, hold off until you get the right shot
Accessories

Hearing Aids: Electric earmuffs help protect your hearing as well as enhancing your senses by blocking loud noises while amplifying subtle sounds, like rustling bushes.

Deer Scents and Scent Control: Deer have a very strong sense of smell. When used correctly they can be a powerful tool. Also be sure to control your own scent with elimination clothing and other odor-eliminating accessories.

Deer Calls: Some hunters avoid them out of fear of scaring deer off, but if used correctly they can be a very useful tool. The right call can make the difference between a deer checking you out or deciding to move along.
ELK
A full-grown bull elk can stand as tall as 9 feet, with antlers reaching 4 feet above their head. Don't underestimate the sheer size and weight of these beautiful giants. Hunting elk can be a challenging, but intensely rewarding experience, providing you have the gear and know-how to get the job done.
moose
A bull moose in full spread is one of the most imposing animals in the Canadian wilderness. Taller than a saddle horse, large bulls can weigh over 1300 pounds. Hunters who are brave enough to take down a full-grown moose are often rewarded with a large and impressive trophy.
Sheep Hunt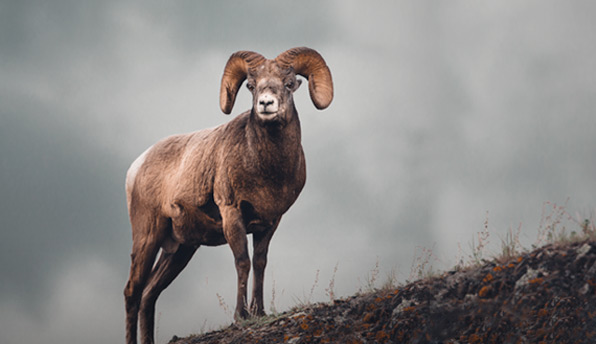 Horned Sheep
One of the most difficult animals to hunt, big-horned sheep are among the most prestigious targets in the Canadian Rockies. In hostile, high-elevation environments, where the weather can change on a dime, physical fitness and preparation are a must when hunting these regal beasts.
Bears
An apex predator of the Canadian wild, black bears can weigh up to 600 pounds and boast impressive speed, agility and sense of smell. Take extra care when hunting these majestic, yet potentially dangerous creatures. Those who succeed are rewarded with a beautiful fur pelt, and a good story or two.