Bear Hunt
An apex predator of the Canadian wild, black bears can weigh up to 600 pounds and boast impressive speed, agility and sense of smell. Take extra care when hunting these majestic, yet potentially dangerous creatures. Those who succeed are rewarded with a beautiful fur pelt, and a good story or two.
Defining Characteristics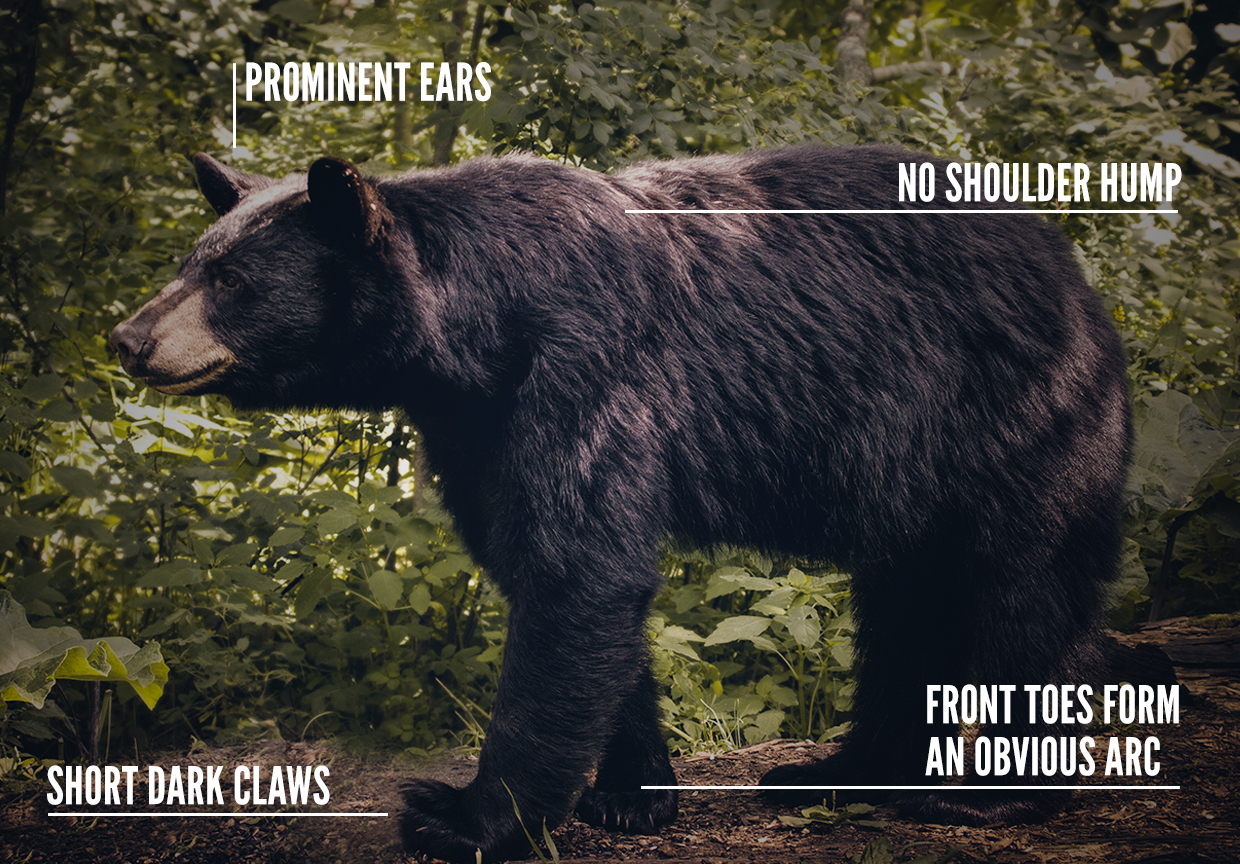 Rut Season: Last week of September & first week of October
Before The Hunt
Black bear's thick long hair absorbs the blood and makes tracking much more difficult
.270 to .300 magnum cartridges increase the likelihood of a clean kill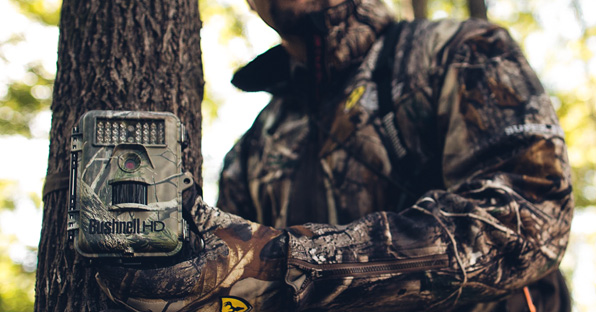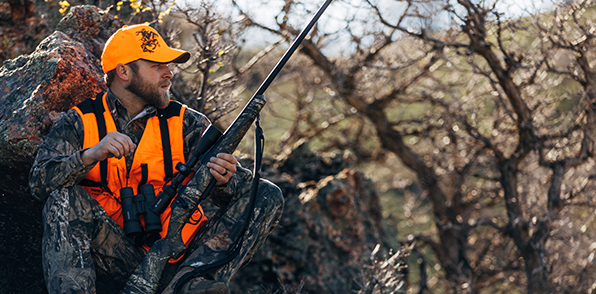 During The Hunt
Call bears from upwind using suffering varmint or fawn bleats
Dying rabbit and the young of moose, caribou, elk and deer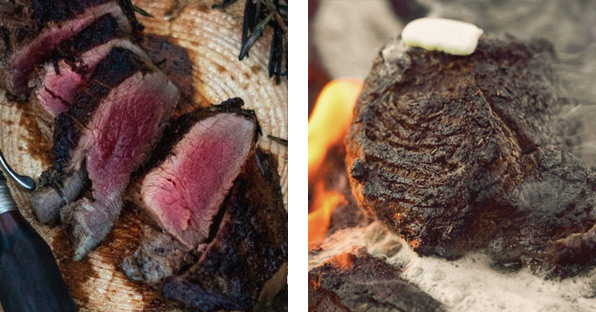 After The Hunt
Did you know that leaving fat on your bear meat will increase the likelihood of the meat becoming rancid later in the processing? Be sure to get a sharp knife and trim as much fat as possible without creating meat waste.
SHOT PLACEMENT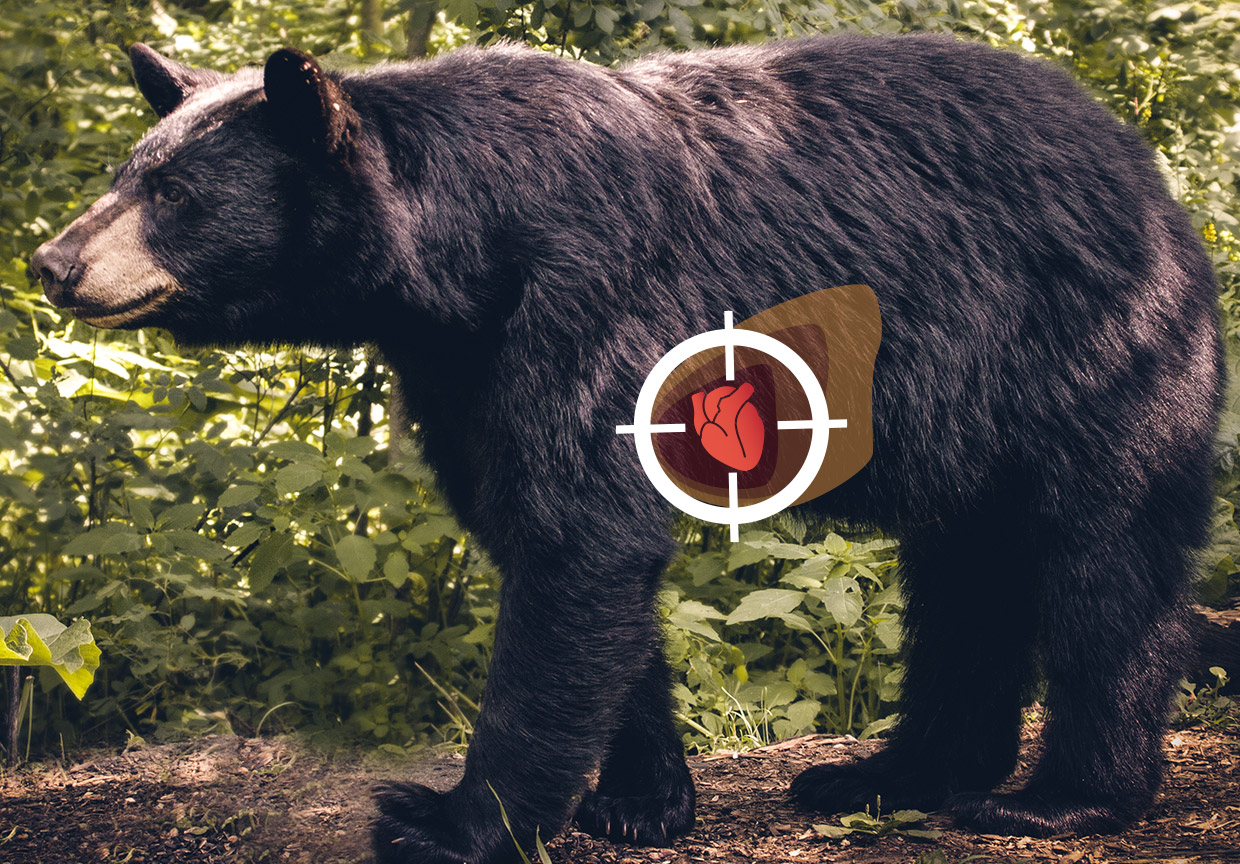 Broadside – Lungs, liver, heart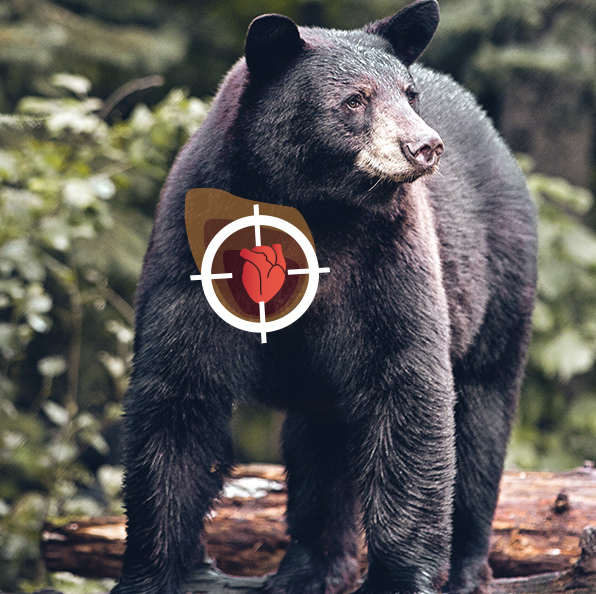 Front – heart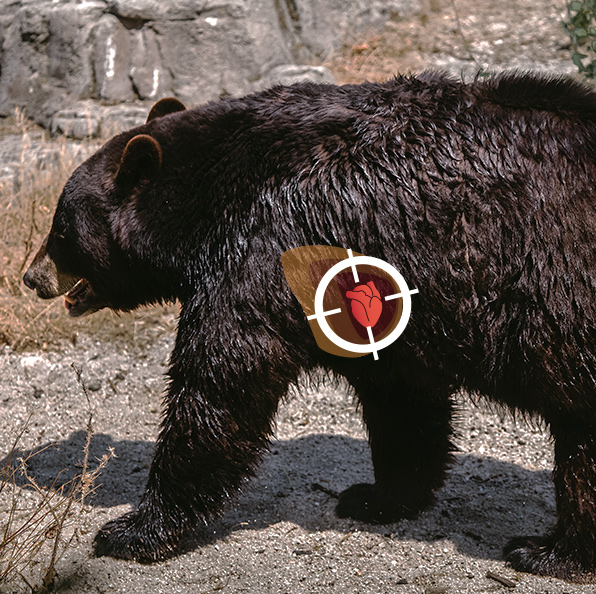 Quartering – heart
SEASONS BY PROVINCE
Prov.
Species
Dates
Cost
Guide Ref.
B.C.
Black
April 1–June 15,
Aug. 15–Nov. 30
$20.00
pg. 27–87
Grizzly
N/A
N/A
N/A
AB
Black
April 1–June 15,
Sept. 1–Oct. 31
$20.65
pg. 45–54
Grizzly
N/A
N/A
N/A
SK
Black
April 15–June 30,
Aug. 26–Nov. 1
$25.00
pg. 31
Grizzly
N/A
N/A
N/A
MB
Black
April 29–June 30,
Aug. 26–Nov. 1
$36.25
pg. 42
Grizzly
N/A
N/A
N/A
ON
Black
May 1–June 15,
Aug. 15–Nov 30
$43.86
pg. 78
Grizzly
N/A
N/A
N/A
QC
Black
May 15–June 30,
Aug. 25–Nov 17
$53.96
N/A
Grizzly
N/A
N/A
N/A
Prov.
Species
Dates
Cost
Guide Ref.
NB
Black
April 15–June 29,
Sept. 2–Nov. 2
$42.00
pg. 17
Grizzly
N/A
N/A
N/A
NFLD
Black
April 1–July 13,
Aug. 10–Nov. 30
$35.10–$39.00
N/A
Grizzly
N/A
N/A
N/A
NS
Black
Sept. 9–Dec. 7
$26.57
pg. 12
Grizzly
N/A
N/A
N/A
NWT
Black
Aug. 15–June 30
$22.00
pg. 19
Grizzly
April 15–May 13,
Aug. 15–Oct. 31
$22.00
pg. 20
Polar
Oct. 1–May 31
$22.00
pg. 21
YK
Black
April 15–June 21,
Aug. 1–Nov. 15
$5.00
pg. 65-74
Grizzly
April 15–June 21,
Aug. 1–Nov. 15
$25.00
pg. 65-74
NVT
Black
July 1–June 30
$15.00
pg. 12
Grizzly
July 1–June 30
$35.00
pg. 13
Polar
July 1–June 30
$35.00
pg. 13
The information presented above is meant as a quick reference and does not represent all areas of residence, species and other regulatory requirements. Dates are subject to change based on management zone, animal class and hunter specifications. Please refer to the dates posted on each province's/territory's website, available by clicking on the province/territory name and referring to the 'Guide ref.' page numbers column.
Deer
Of the five deer species found in Canada, White-Tail Deer are the most sought after by hunters. They are typically found in fields and meadows, relying on clusters of brush and trees for shade. During the winter, they typically prefer forested conditions to take shelter from the cold Canadian climate.
ELK
A full-grown bull elk can stand as tall as 9 feet, with antlers reaching 4 feet above their head. Don't underestimate the sheer size and weight of these beautiful giants. Hunting elk can be a challenging, but intensely rewarding experience, providing you have the gear and know-how to get the job done.
Moose
A bull moose in full spread is one of the most imposing animals in the Canadian wilderness. Taller than a saddle horse, large bulls can weigh over 1300 pounds. Hunters who are brave enough to take down a full-grown moose are often rewarded with a large and impressive trophy.
Sheep Hunt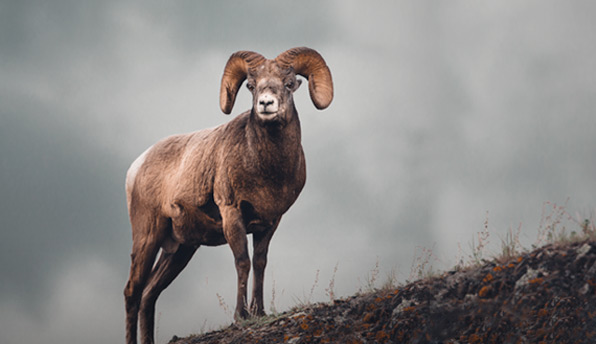 Horned Sheep
One of the most difficult animals to hunt, big-horned sheep are among the most prestigious targets in the Canadian Rockies. In hostile, high-elevation environments, where the weather can change on a dime, physical fitness and preparation are a must when hunting these regal beasts.