Providing for your family, putting meat on the table for your friends and loved ones is one of the greatest outcomes of deer hunting. It's a grueling process but once your animal is down you'll need to get to work on processing it's meat so that you have the best possible outcomes for those freezers and tables. Below you'll get expert advice on everything from field dressing to safe handling and even a few delicious recipes to complete the experience.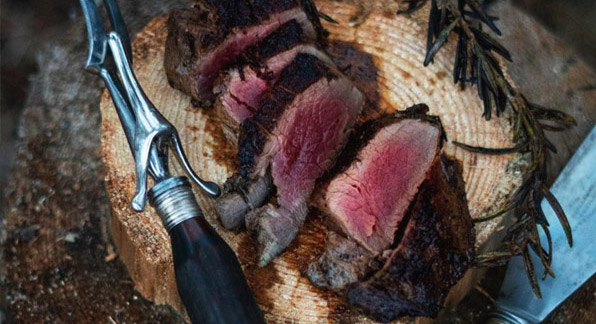 Processing
Once your deer carcass has been safely transported to your garage, kitchen or processing facility, the next step is to butcher it and safely store the meat.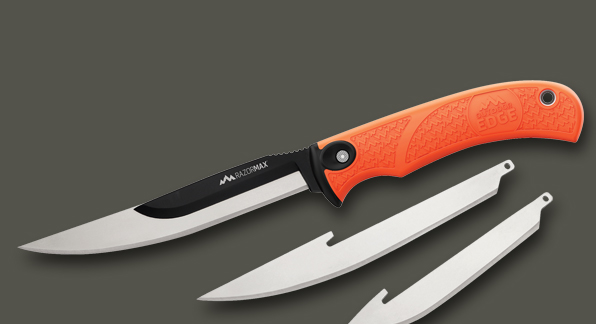 Hang times and temperatures
Keep carcass cool during transport and out of sunlight – do not tie across hood or roof
Transport to facility as soon as possible
If processing your own game, try to hold carcass at 4°C
Handling Meat Safely
During processing, clean knives frequently to avoid contamination
Washing your knives, hands and cutting boards in hot, soapy water as often as possible
Store any meat that isn't being frozen in the fridge for up to three days
Keep raw meat separated on trays to prevent cross contamination
Storage Gear
Wax paper
Freezer wrap
Vacuum bags and sealer
permanent marker for labelling
A reliable freezer
Storage – Curing Vs. Freezing Vs. Dehydrating

Dehydrating
The oldest method of food preservation, dehydrating removes moisture from food to extent shelf-life and increase portability. Use a dehydrator to make venison jerky, as well as dehydrated fruits and vegetables for your trail mix stash. You can also vacuum seal and freeze dehydrated foods for year-round storage.

Curing
Curing involves adding salt, nitrates, and sugars to draw moisture from food, creating a delicious, flavourful meat that is easily stored. Sausages, bacon and ham are common examples of cured meat.

Freezing/Vacuum Sealing
This involves wrapping your meat in plastic and vacuuming all the air out of the bag, then sealing it. This technique prevents spoilage by inhibiting the growth of bacteria and mold. It also prevents freezer burn so your meat stays fresher longer.
There's no one way to cook up delicious venison meat but understanding each cut and knowing a few good recipes can go a long way.

Tenderloins
Smallest portion of the deer, but also the most tender. Season and cook on high heat and enjoy a meal for one or two.

Ribs
You can either cut as much meat off them as possible, or if you like ribs, leave the meat on them and cook 'em up low and slow.

Bottom Round
Once it's been trimmed, the bottom round is lean and delicious. Use for corned venison roasts or cut up for jerky.

Eye of round
Like the tenderloin, this cut is very lean and serves enough for one or two people. It also works well for curing.

Top Round
Giant piece of meat that is perfect for steaks. Cut thick, season and grill on high fast heat. Can also be cut into thinner cuts and marinated.

Sirloin
This is a great roast to brine and slow cook. Excellent for chilis, stews or a pulled venison BBQ sandwich
Neck
You can either make a neck roast or cut as much of the meat away from bone and grind it up for sausages or ground venison. Try slow cooking a neck roast in a smoker for best results.

Front Shoulders
This is where you get most of the meat for ground venison, or some nice blade steaks. Use the ground venison to make sausage links or grind up and put in chili's, burgers or pasta sauce.

Tip: Venison is not very fatty, so if making ground venison it is recommended to combine with a fattier meat like pork so that it stays moist

Shanks
Shanks are full of connective tissues and sinew so if you don't know how to cook them, they can end up quite tough. Slow cook them in water and low heat for long periods of time for tender and succulent meat. You can also cut meat off bone in 1-inch cubes and use for delicious stews.

Backstraps
Most people's favourite part of the deer, backstraps are easily grilled or pan fried and lend themselves to quick and simple prep. Leaving them in large chunks makes it easier not to over-cook.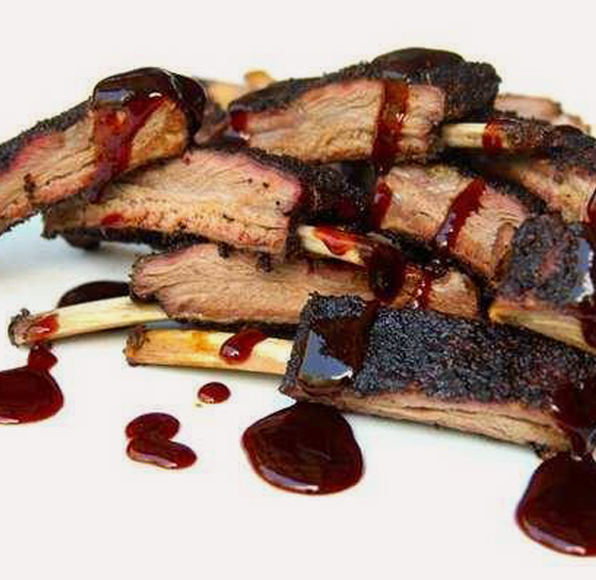 Recipes
Portuguese style venison stew
Ingredients
2 pounds cubed Venison, dusted with flour
½ Portuguese Chorizo Sausage, skinned and sliced
1 medium onion, diced
4 cloves fresh garlic, crushed and peeled
5 potatoes, peeled and chopped
1 cup of red wine
12 oz water (additional water may be needed)
1 cup of tomato sauce
½ cup Red Pepper Sauce
½ tsp of Portuguese All Spice (½ cup Paprika, 1 tsp garlic powder, 1 tsp turmeric, ½ tsp grated orange rind) Store in an airtight jar for later uses
Salt and pepper to taste
Olive Oil
Method
Heat up a large skillet to medium high with a drizzle of Olive Oil. Add chopped onion and stir till soft and translucent. Add in the cubed Venison Meat and Chorizo Sausage stir well. Add in All Spice, garlic, salt and pepper. Stir well. Add in potatoes, water, tomato sauce, pepper sauce, and red wine. Stir and cover over medium low stirring occasionally for an hour to an hour and a half. You can also use a slow cooker for this recipe on low for 8 hours or use a Can Cooker over your propane stove at your hunting camp for about 2 hours on medium low. All methods work excellent!

Check the firmness of your potatoes with a fork. You want them to be well cooked, almost falling apart. Add water if you find the stew is getting a bit thick, as time will evaporate some moisture.

Serve this delicious stew with Portuguese Buns and soft butter.
ELK
A full-grown bull elk can stand as tall as 9 feet, with antlers reaching 4 feet above their head. Don't underestimate the sheer size and weight of these beautiful giants. Hunting elk can be a challenging, but intensely rewarding experience, providing you have the gear and know-how to get the job done.
moose
A bull moose in full spread is one of the most imposing animals in the Canadian wilderness. Taller than a saddle horse, large bulls can weigh over 1300 pounds. Hunters who are brave enough to take down a full-grown moose are often rewarded with a large and impressive trophy.
Sheep Hunt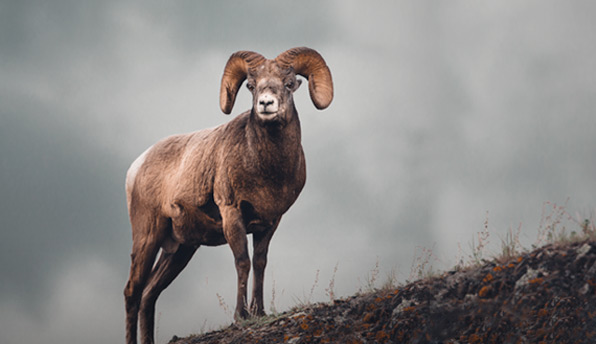 Horned Sheep
One of the most difficult animals to hunt, big-horned sheep are among the most prestigious targets in the Canadian Rockies. In hostile, high-elevation environments, where the weather can change on a dime, physical fitness and preparation are a must when hunting these regal beasts.
Bears
An apex predator of the Canadian wild, black bears can weigh up to 600 pounds and boast impressive speed, agility and sense of smell. Take extra care when hunting these majestic, yet potentially dangerous creatures. Those who succeed are rewarded with a beautiful fur pelt, and a good story or two.