Elk Hunt
The Monarch of the Canadian west, a full-grown bull elk can weigh in excess of 500kg. The tasty meat and impressive antlers make these majestic animals the highlight of most Fall hunts for those lucky enough to get a tag. Hunting elk can be challenging as they are a true herd animal. Lots of eyes, ears and noses means getting close is not an easy task. Find one elk and there's usually more nearby. A hunter's best chances to locate elk is during the rut when they become highly vocal.
Defining Characteristics
Rut Season: Late August–Mid-October
Before The Hunt
Use Google earth to scout out areas of food, water, cover, and security
Look for sign at water holes and wallows especially during warmer pre-rut periods
Scout carefully with good quality optics and utilize game cameras to minimize pushing elk out of areas they feel secure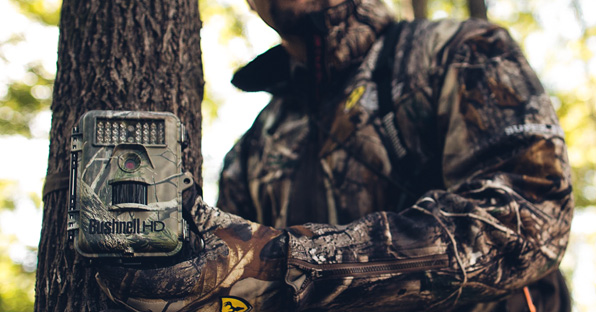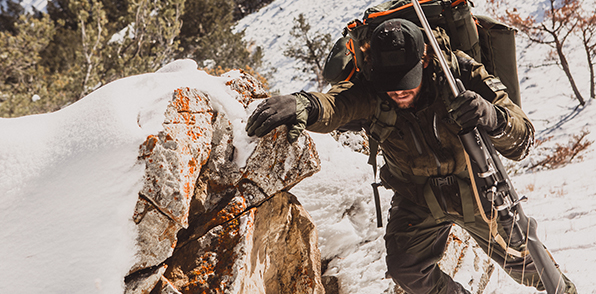 During The Hunt
Elk do not tolerate human pressure. Get back off the beaten track to find them
During the rut, cows and bulls become highly vocal, use your ears as well as your eyes to locate Elk
Two-person teams with a caller and designated shooter can improve your odds by drawing elk out of a herd for a possible shot
Post rut and cold weather hunts should focus on food sources
After The Hunt
Successful hunters should count on a considerable amount of meat to process and pack out
The key is to get the meat cooled down quickly and to keep it cool to avoid spoilage. Place meat in an antimicrobial game bag or treat with a lime juice rub and place immediately into ice filled coolers. If temperatures are above 4 degrees Celsius and no coolers with ice are available place meat in a water proof container and submerge in cool water to aid in lower the meats temperature.
Elk meat is very lean, avoid over cooking and drying it out
Consult a wild game cook book on various different ways to enjoy the fruits of your labour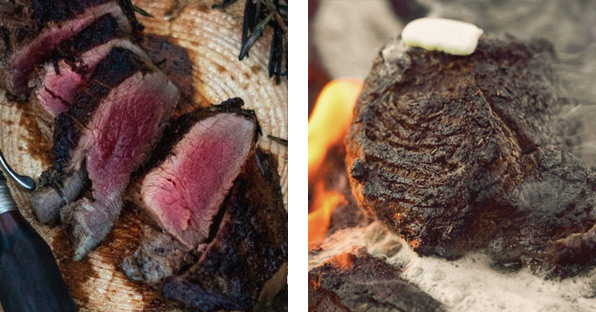 SHOT PLACEMENT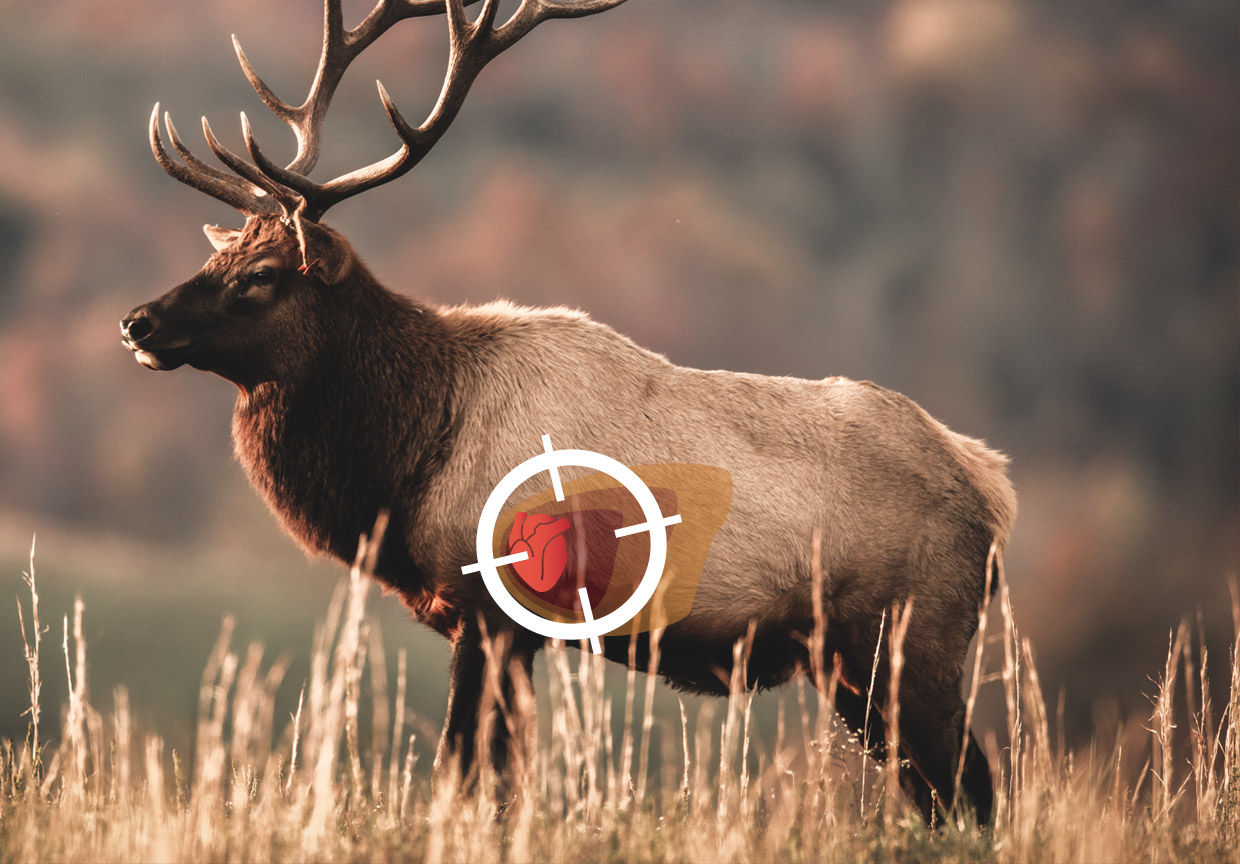 Broadside – Lungs, liver, heart, scalpula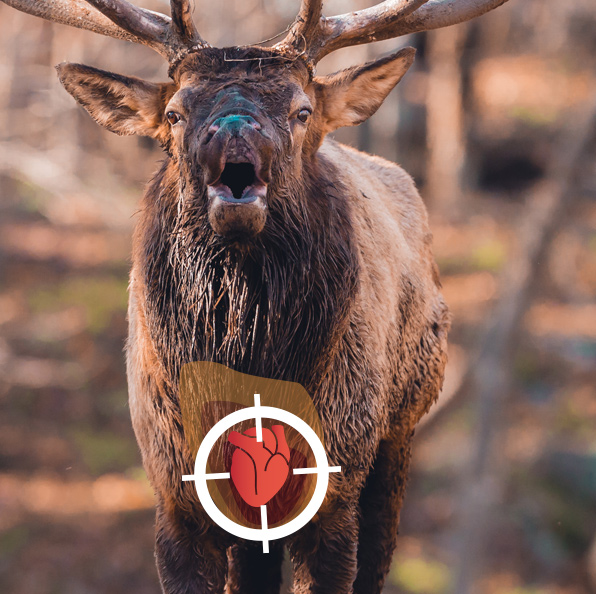 Front – heart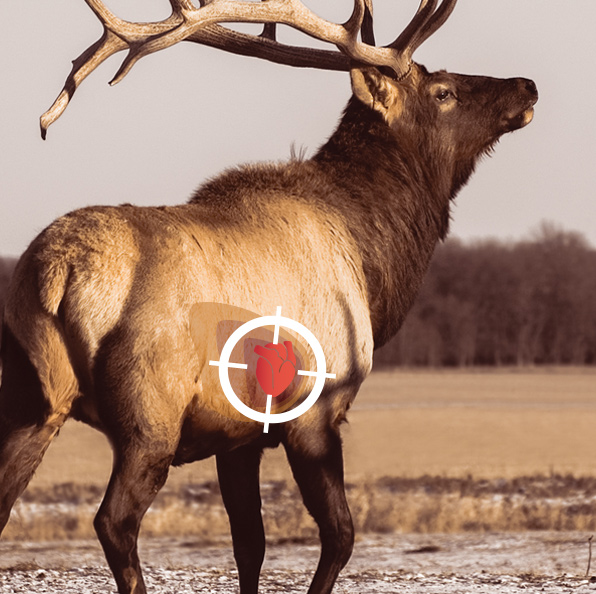 Quartering – heart
SEASONS BY PROVINCE
| Prov. | Dates | Cost | Guide Ref. |
| --- | --- | --- | --- |
| B.C. | Aug. 15–Oct. 31 | $25.00 | pg. 27–87 |
| AB | Sept. 1–Jan. 30 | $39.95 | pg. 45–54 |
| SK | Sept. 15–Sept. 30 | $40.00 | pg. 30 |
| MB | Aug. 26–Jan. 26 | $57.25 | pg. 39 |
| ON | Sept. 16–Sept. 29 | $48.25 | pg. 74 |
| QC | N/A | N/A | N/A |
| Prov. | Dates | Cost | Guide Ref. |
| --- | --- | --- | --- |
| NB | N/A | N/A | N/A |
| NFLD | N/A | N/A | N/A |
| NS | N/A | N/A | N/A |
| NWT | N/A | N/A | N/A |
| YK | Apr. 1–Mar. 31 | $10.00 | pg. 65–74 |
| NVT | N/A | N/A | N/A |
The information presented above is meant as a quick reference and does not represent all areas of residence, species and other regulatory requirements. Dates are subject to change based on management zone, animal class and hunter specifications. Please refer to the dates posted on each province's/territory's website, available by clicking on the province/territory name and referring to the 'Guide ref.' page numbers column.
Deer
Of the five deer species found in Canada, White-Tail Deer are the most sought after by hunters. They are typically found in fields and meadows, relying on clusters of brush and trees for shade. During the winter, they typically prefer forested conditions to take shelter from the cold Canadian climate.
moose
A bull moose in full spread is one of the most imposing animals in the Canadian wilderness. Taller than a saddle horse, large bulls can weigh over 1300 pounds. Hunters who are brave enough to take down a full-grown moose are often rewarded with a large and impressive trophy.
Sheep Hunt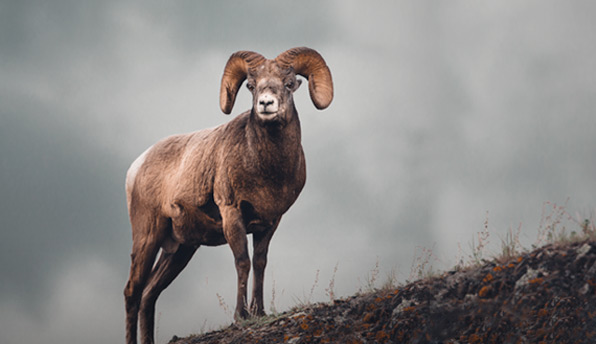 Horned Sheep
One of the most difficult animals to hunt, big-horned sheep are among the most prestigious targets in the Canadian Rockies. In hostile, high-elevation environments, where the weather can change on a dime, physical fitness and preparation are a must when hunting these regal beasts.
Bears
An apex predator of the Canadian wild, black bears can weigh up to 600 pounds and boast impressive speed, agility and sense of smell. Take extra care when hunting these majestic, yet potentially dangerous creatures. Those who succeed are rewarded with a beautiful fur pelt, and a good story or two.