Buck Expert Synthetic 100 Scents - Moose Mare in Heat
Article # C: 26491 B: 2744792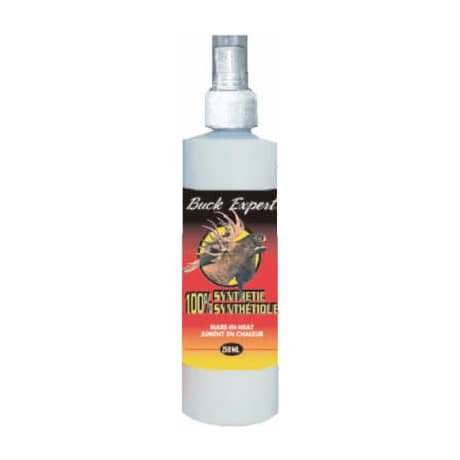 An exact reproduction of fresh pure urine. Attracts big game because it contains pheromones. Will last longer than natural urine base products. Plastic bottles with spray applicators.
Note: Laws and regulations regarding the use of scent products vary. Always check your federal, provincial and local regulations before using.
Note: Item not exactly as pictured.