Outdoor Edge® Griz-Pak Saw
Article # C: 28604 B: 2135552
The Griz-Saw's triple-ground diamond cut blade easily penetrates tough game bone and tree limbs. The T-shaped handle allows straight wrist cutting from any angle and enables a secure lock-on grip, even when wet. The Griz-Saw comes complete with a quick-release Zytel sheath with swivel-clip attachment.
• Blade: 20.3cm (8")
• Overall: 28.6cm (11-1/4")
• Weight: 5.4 oz.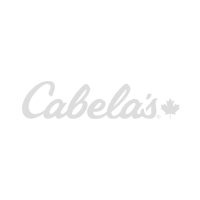 $29.99