Hornady® LEVERevolution® Lever Action Ammunition
Article # C: 2104 B: 1699517
An innovation in ammunition performance featuring state of the art elastomer Flex Tip Technology that allows it to be safely used in tubular magazines. LEVERevolution® delivers up to 250 feet per second faster muzzle velocity than conventional lever gun loads and gives you dramatically flatter trajectories and more downrange energy.

Combining the technologies of the GMX and patented FTX bullet design, new MonoFlex bullet is a fantastic union of the very latest in bullet design from Hornady. An innovative bullet choice is available for the famed Hornady LEVERevolution ammunition line. Constructed of gilding metal, MonoFlex bullets won't ever separate, and when recovered, retain 95+% of their original weight. Deep penetration. High weight retention. Unbeatable power. The combined technologies of GMX and FTX have fused to produce the MonoFlex; an accurate, deadly, dependable NEW choice for lever gun hunters.

Sold per box of 20 rounds.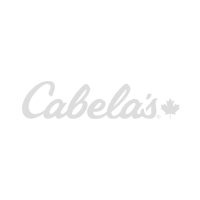 From $69.99