Camp Chef® Cast Iron Conditioner
Article # C: 15321 B: 1654228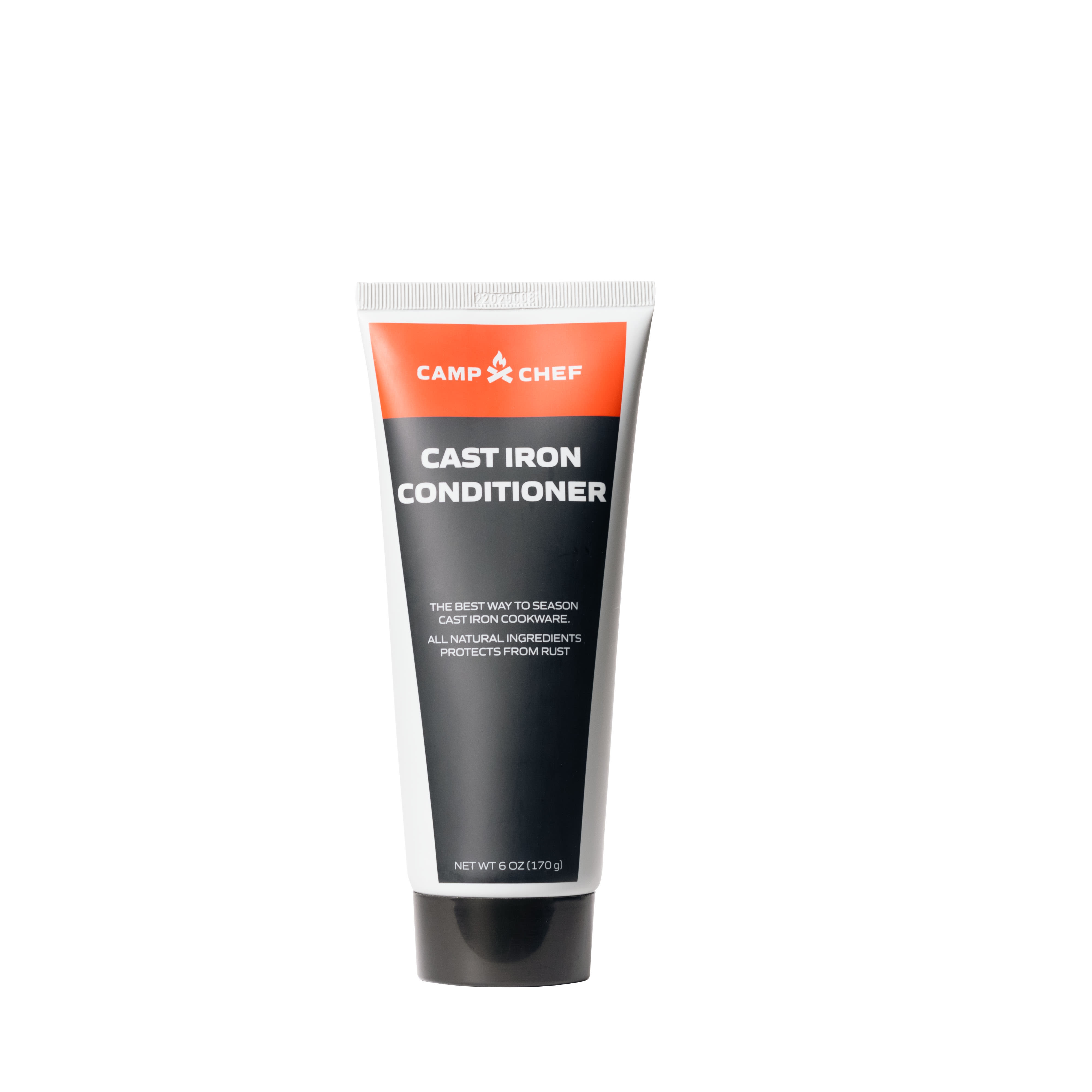 • Protects cast iron from rust
• Conditions and seasons|
• 100% all-natural ingredients

Recommended by world champion Dutch-oven chefs as the best way to season your cast-iron Dutch ovens, grates, griddles or burners. It protects cast iron from rust, while simultaneously conditioning and seasoning it. The natural conditioner is made from plant products, which allows for tastier meals and doesn't go bad. Set your oven between 400°F and 450°F, coat the cast-iron surface, place it upside down in the oven, remove it from the heat after it smokes, let it cool – and it's ready for use. Over time, conditioning will promote a beautifully glossed, non-stick patina finish.
Size: 6 oz.