Cabela's® Whitetail 12-Antler Cascade Chandelier
Article # C: 9373 B: 60029390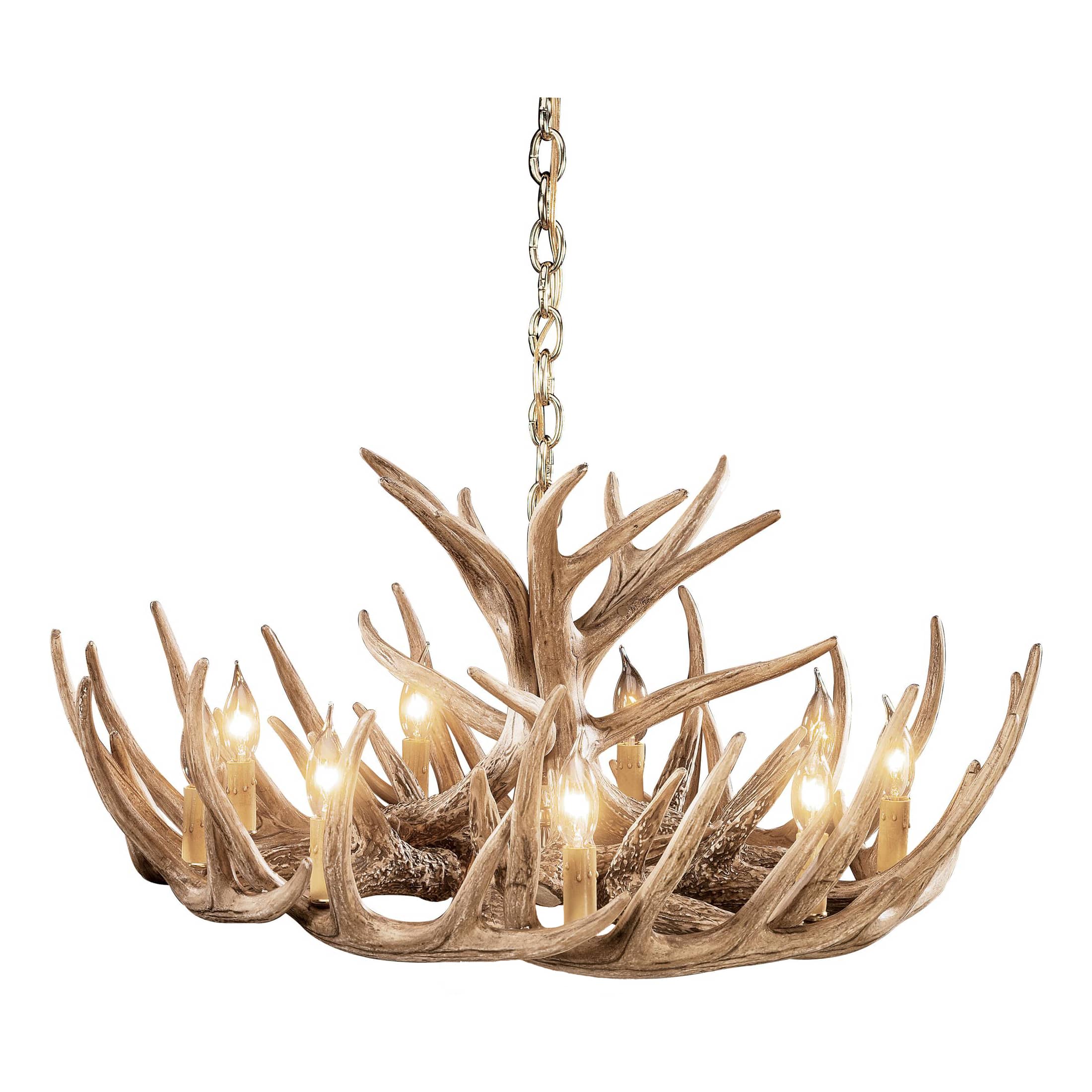 Note: This product is not available for sale through our website. To inquire about this product or to place an order please call our Customer Care Centre at 1.800.265.6245.
Our 12-antler reproduction whitetail cascade chandelier is professionally handcrafted from reproductions of real antlers. Plus, it's a fraction of the cost of a real antler chandeliers. Each antler is made from a medium-density polyethylene material that is lighter in weight than conventional antlers and just as durable. Hand-stained and -rubbed to achieve the authentic look of natural antlers. Candelabra-style lights utilize 25-watt candle lights to create a warm, natural look in any room. (Lights sold separately.) Comes with an elegant brass hanging chain. Includes mounting hardware and ceiling plate.
Dimensions: 81.3 x 35.6cm (32"W x 14"H).

Note: This item is not normally stocked in our warehouse but instead is shipped directly to you from the manufacturer. When ordering a chandelier, please do not include any other items on your order and also note that a physical address (not a PO Box) is required in your ship-to address details. Orders placed for this item will be shipped within 3-4 weeks.