Mystery Ranch® Bear Spray Holster
Please Select Colour/Pattern
• Fits most counter-assault & UDAP canisters (everything except the 13.6 oz "fire extinguisher")
• Durable elastic sides for secure fit of can
• Elastic shock cord, quick draw access and adjustability
• Adjustable security with cord lock
• Attaches to PALS web or vertically to straps with velcro
• Bears Spray can be shot while in the holster if attached on the hip

Staying safe in bear country is the priority and with the newly redesigned – shoot from the hip Bear Spray Holster, it's easier than ever. Odds are, you are not the only predator out there, and if you run into one, every second counts. The newly redesigned Bear Spray Holster can be deployed while still attached to your hip, so stop fumbling under pressure. This versatile accessory can also be mounted to a shoulder pad or carried in hand and is volumized to securely fit most counter-assault and UDAP canisters.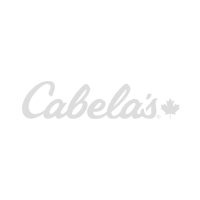 From $38.99