Hornady® FMJ Rifle Bullets
Article # C: 300165 B: 1485609
• Made to exact tolerances
• Aerodynamic profile
• Boattail base
• Cannelure groove
• Great for semi-autos

Hornady® FMJ Rifle Bullets provide reloaders with a quality bullet for reloading large quantities of rifle ammunition at an affordable price. Made with Hornady's Advanced Manufacturing Process (AMP®) bullet jackets, these bullets feature exact concentricity tolerances and near zero jacket wall thickness variation. Hornady FMJ Rifle Bullets have an aerodynamic profile and boattail bases that reduces air drag and flattens trajectories. A cannelure groove provides a solid crimp that eliminates the chance of the bullet getting pushed back into the case when firing in semi-automatic rifles that can lead to dangerous chamber pressures. Per 100.
Calibre
Diameter
Bullet
Weight
.22
.224"
55 Grain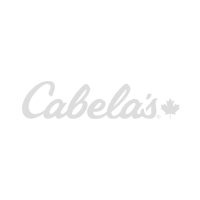 $59.99