Shimano® Compre Muskie Casting Rod
• Fuji Reel Seat
• SeaGuide XBG Zirconia Guides
• SeaGuide Stainless Steel Tip Top Guide
• Extra Long AAA Cork Handle

When success only comes once out of 10,000 casts, it's essential to have tackle engineered to perform when anglers need it the most. And no matter whether you spell muskellunge as muskie or musky, Shimano designed the Compre Muskie rod series for muskie anglers with a dedicated purpose: cast longer, fight harder and land more fish. An extra-long handle and premium SeaGuide XBG Zirconia guides help anglers lob cast larger baits even further while reducing line tangle. The rods incorporate a Fuji reel seat and AAA Cork handles for increased casting comfort, and the compression cork butt cap enhances comfort when fighting fish under increased loads. The Compre Muskie models over 8 feet are telescopic to increase ease of transport and storage. Durable yet lightweight, the Compre Muskie is constructed with quality components to stand up to a lifetime of battles.
Model
Length
Power
Action
Powerpro
Line
Lure Weight
(oz.)
Pieces
CPCM76MHJ
7'6"
Medium Heavy
Fast
65-100
1-4
1
CPCM80HJ
8'0"
Heavy
Fast
65-100
3-8
1
CPCM90HTJ
8'0"
Heavy
Moderate
40-80
1-8
1
CPCMTR80HJ
9'0"
Heavy
Fast
65-100
3-8

Telescopic

Note: Within a series of rods, manufacturers will optimize the handle design for the length and action rating of the rod. Because of this, some rods in this series may have a different handle design than the one pictured.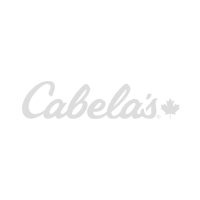 From $219.99