Herter's Hunting Buckshot Shotgun Shells
Article # C: 266113 B: 2710402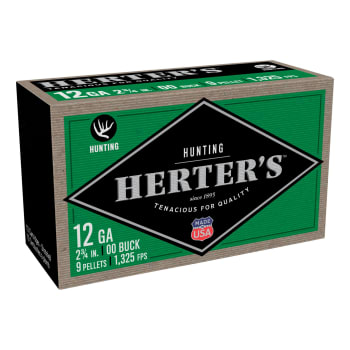 • Premium hulls, primers and propellants
• Buffered lead pellets
• Optimized for uniform patterns
• Reliable ignition
• Consistent velocities

Herter's® Hunting Buckshot Shotgun Shells deliver tight patterns of buckshot that hit hard and penetrate deep. These buckshot loads are made in the USA, with premium hulls, primers, and propellants. Buffered lead pellets maintain their concentricity for true flight and uniform patterns. Aggressive quality control ensures reliable ignition and consistent velocities. Herter's Buckshot Shotgun Shells is affordable shotgun ammo that's ideal for hunting hogs or controlling farmyard pests, or for having on hand for personal defense emergencies. Made in USA.
| | | | | | |
| --- | --- | --- | --- | --- | --- |
| Gauge | Shell Length | Shot Size | Pellet Count | Velocity | Quantity |
| 12 Gauge | 2-3/4" | #00 Buck | 9 Pellets | 1325 fps | 10 Rounds |
| .410 Gauge | 2-1/2" | #000 Buck | 3 Pellets | 1300 fps | 25 Rounds |
| .410 Gauge | 3" | #000 Buck | 5 Pellets | 1135 fps | 25 Rounds |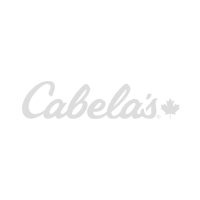 From $11.99