XPS® Neoprene Life Jacket
Article # C: 223264001 B: 2158945
• Neoprene outer
• Low-profile life jacket
• PE foam
• Utak light weight liner
• Full-zip front
• Dual 1-1/2" belts with quick-release buckles
• Flatlock panel separation
• Mesh drainage

Unique design, cutting-edge engineering, and sleek style for active lifestyles make the XPS® Neoprene Life Jacket the best life jacket to date. The segmented chest and back enhance comfort while improving flexibility and durability, giving this XPS life jacket class-leading versatility. The XPS Neoprene Life Jacket sports a full-zip front and 2 heavy-duty 1-1/2" belts with quick-release buckles for ultimate security with smooth comfort. PE foam ensures dependable floatation power, and mesh drainage sheds excess water, so it never weighs you down. Trust XPS for the best life jackets on the market for comfort, reliability, and safety. Fits adults over 90 lb.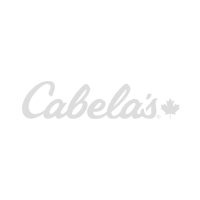 $99.99