Chinese SKS Semi-Automatic Rifle
Article # C: 182438 B: 2694427
• Hardwood stock
• 20" barrel with folding bayonet
• Includes top-feed magazine with hinged floor plate
• Calibre: 7.62 x 39mm
Perfect for restoration enthusiasts, or a unique challenge, these Surplus SKS Rifles await confident refurbishment skills to bring them anew.
WARNING: These rifles must undergo significant cleaning to ensure safe and reliable operation.
Purchase indicates understanding that the rifle will require thorough cleaning and/or refurbishment, including: processing the removal of grease and oil, potential surface rust, imperfections to stock, bore, bolt, barrel; and/or other minor repairs.
NOTE: Not exactly as shown. Models vary in type, age, conditions, colours, finishes, etc. This image is representative of a similar model.
IMPORTANT! Surplus rifles are not covered by warranty, and any additional supplies and/or gunsmithing costs are at the owner's expense. ALL SALES FINAL.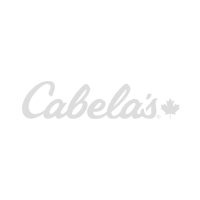 $549.99