Reliance Flush-N-Go Portable Toilet
Article # C: 170750 B: 2695187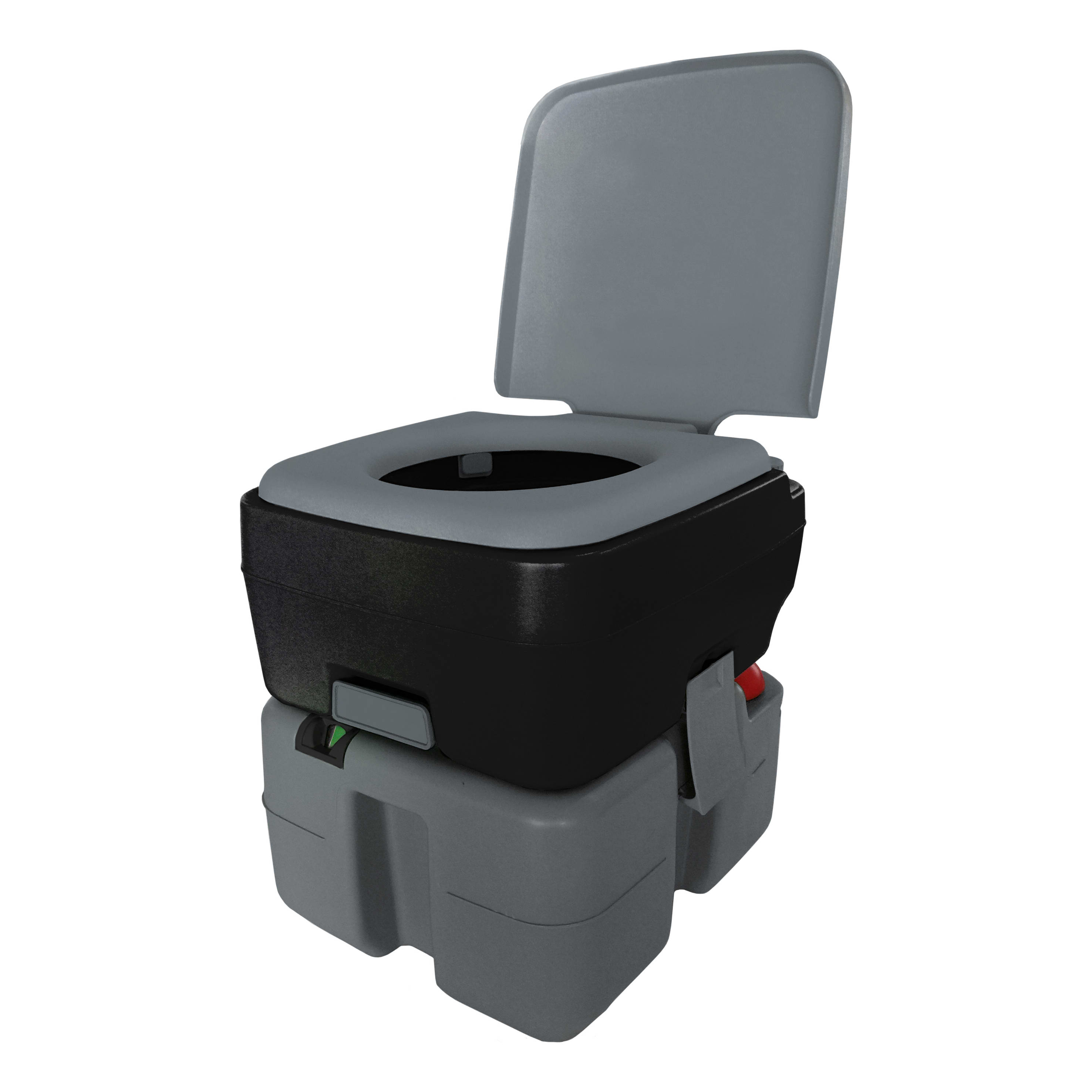 This portable toilet comes with a 10L/2.5G fresh water tank and 20L/5G holding tank for your waste. Comes with an innovative T-slot flush nozzle to direct water around the whole water bowl to ensure efficient draining of waste. Sit in comfort with the standard 17" seat height and 325 lb. weight capacity. The waste holding tank includes an exhaust valve & waste level indicator. Emptying is made easy with the swivel spout for clean-out and disposal.
Dimensions: 16-1/2"L x 16"W x 17H (41.91 cm x 40.64 cm x 43.18 cm)
Weight: 12 lb. (5.44 kg)

Note: The Flush-N-Go toilets are not compatible with the Reliance Double Doodie bagging system.