Humminbird® PiranhaMAX 4 DI Sonar
Article # C: 138384 B: 2362880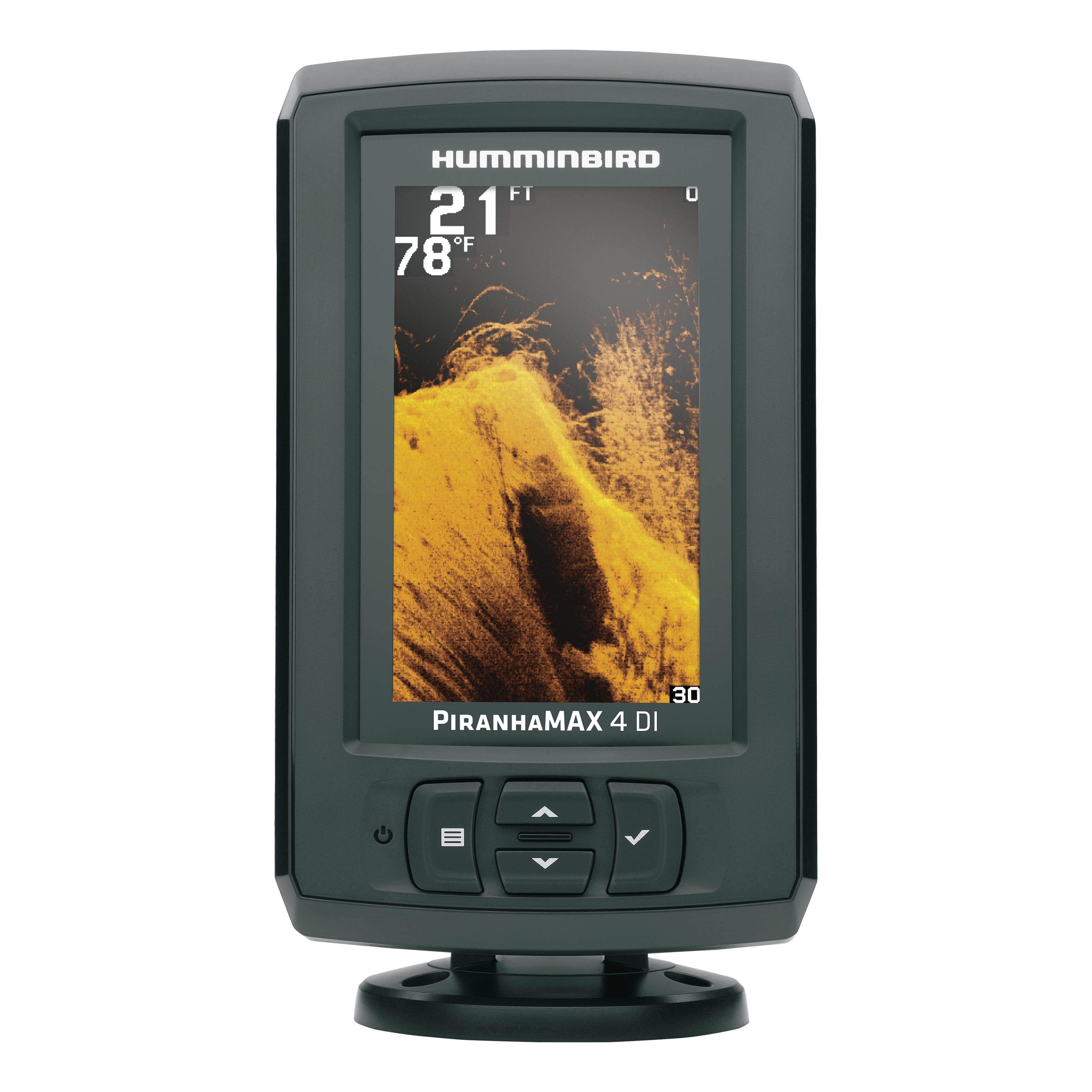 • Tilt-mount base makes the screen easy to view
• 256-colour 4.3" 480 x 272 screen
• Down Imaging explores down to 320 ft.
• DualBeam reaches down to 600 ft.
• 2,400-watt peak-to-peak power output

Featuring a tilt-mount base and a 256-colour 4.3" screen with a 480 x 272 resolution, Humminbird's PiranhaMAX 4 DI Sonar makes it easy to explore underwater terrain. Down Imaging operates at 455kHz to deliver depth capabilities of 320 ft. at 75°. DualBeam operates at either 200kHz with a 28° beam or 455kHz with a 16° beam to deliver viewing capabilities down to 600 ft. Peak-to-peak power output of 2,400 watts.