Tikka® T3X Lite Bolt-Action Rifle
Article # C: 123263 B: 2696281
• High performance and lightweight ease
• Modular synthetic stock with improved recoil pad
• Cold hammer-forged blued barrel with muzzle crown
• Classic low-angled grip with asymmetrical grip pattern
• Metallic bolt shroud protects the bolt body and firing pin
• Widened angular ejection port allows easier single cartridge feeding

The Tikka® T3x Lite combines high performance with lightweight ease. The T3X Lite comes equipped with the T3X synthetic stock with all the modular features and a classic low-angled grip. The T3X's synthetic stock also has an additional attachment point which allows you to change the width of the stock's fore-end. The improved grip on the T3X has an asymmetrical grip pattern and shape which is specifically designed to give a solid grip in all conditions. The recoil pad has also been improved with a hollow cavity design to reduce the impact of recoil on the shooter, allowing them to fully concentrate on the accuracy of their shots. Be as silent as the forest. The T3X stock now has a foam insert within the interior of the rear stock that lowers the stock-generated noise and can help you keep your target in sight. Robustness and quality go hand in hand. The metallic bolt shroud covers and shields the rear of the bolt body and the firing pin. The receiver has a widened angular ejection port that makes it easier to single cartridge feed and will improve ease of ejection. Always keep the target in your sight. The T3X has extra screw placements on top of the receiver so that you can robustly attach a picatinny rail – even when using larger scopes. The extra-strong steel recoil lugs have minimal deformation, even with magnum calibres.
Calibre
Barrel Length
Overall Length
Rate of Twist
Magazine Capacity
Weight
.223
Remington
22-2/5"
42-1/2"
1 in 8"
4+1
5-7/8 lb.
.22-250
Remington

22-2/5"

42-1/2"
1 in 14"
3+1

5-7/8 lb.

.243
Winchester
(article # 123269)

22-2/5"

42-1/2"

1 in 10"
3+1

5-7/8 lb.

.243




Winchester




(article # 347555)

22-2/5"

42-1/2"

1 in 8"
3+1

5-7/8 lb.

.270
Winchester

22-2/5"

42-1/2"

1 in 10"
3+1

5-7/8 lb.

.30-06
Springfield

22-2/5"

42-1/2"

1 in 11"
3+1

5-7/8 lb.

.308
Winchester

22-2/5"

42-1/2"

1 in 11"
3+1

5-7/8 lb.

7mm
Remington
Magnum
24-1/3"
44-1/2"
1 in 9-1/2"
3+1
6-1/3 lb.
.300
Winchester
Magnum

24-1/3"

44-1/2"

1 in 10"
3+1

6-1/3 lb.

6.5
Creedmoor

24-3/10"

44-1/2"

1 in 8"
3+1

6-9/10 lb.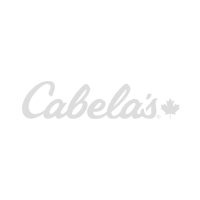 From $1,099.99