Cabela's® Pro Series Manual Jerky Slicer
Article # C: 113448 B: 2516962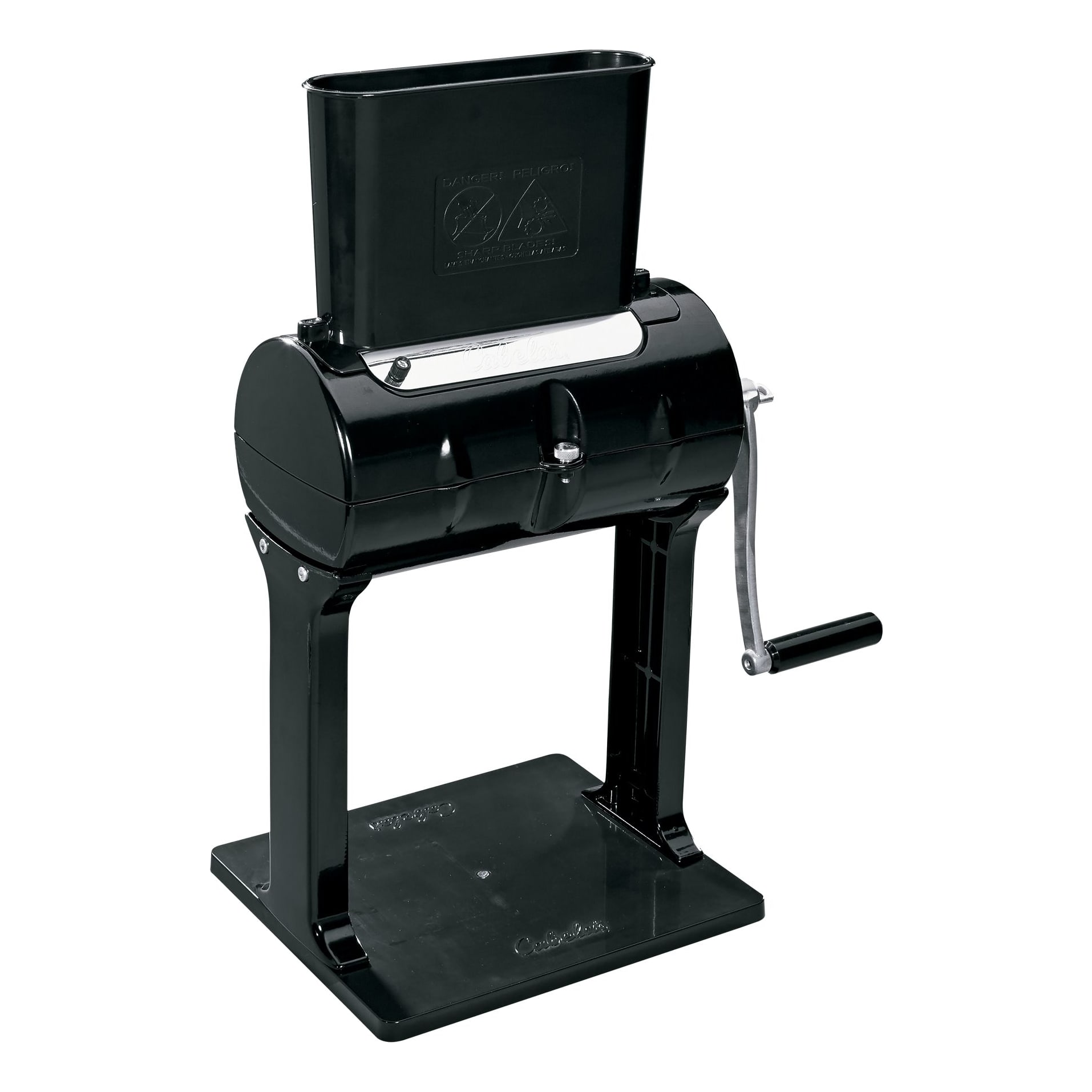 • Quickly cuts meat into 18 perfectly sized strips for jerky
• Spring-loaded system with 38 high-quality stainless steel blades
• Corrosion-resistant housing with nonslip base
• Easy-to-operate long-handled design

Our Pro Series Manual Jerky Slicer delivers 18 perfectly cut 1-1/2"W x 3/8" thick pieces of meat ready for the dehydrator in a matter of seconds. Its spring-loaded blade system compresses 38 high-quality stainless steel blades to create a precision cut every time. It boasts a rugged corrosion-resistant aluminum housing fitted to a solid nonslip base that mounts easily to any table or countertop with the included C-clamps. The unit features a long handle and is easy to operate. A wide feeder chute accepts cuts of meat up to 7-3/4"W x 1-1/2"D to speed up prep time. Its guides and chute are removable and only fit one way, making cleanup and reassembly a breeze.
Chute: 6"H x 7-3/4"W x 1-1/2"D (15.24 cm x 19.68 cm x 3.81 cm)
Overall: 20-3/4"H x 12"W x 9-1/2"D (52.70 cm x 30.48 cm x 24.13 cm)
Weight: 10-1/2 lb.