Freedom Tackle® Minnow
Article # C: 107183005 B: 17183005
• Great for casting or jerking
• Chemically sharpened matte black treble hooks
• Interchangeable hook design

The Freedom Tackle® Minnow delivers a combination of flash, one-of-a-kind action, and baitfish appeal that all species find appetizing. Designed around a high-quality metal spoon, the Freedom Minnow features a metal shaft running vertically through the body.
Highly reactive, the Freedom Minnow can be worked with a number of retrieves to draw strikes, including a quick, attention-grabbing jerk and a slow stop-and-go. On the drop, the Freedom Minnow delivers a slow-falling flutter and an abundance of bite-inducing flash.
On the top and bottom of the shaft, the Freedom Minnow is fitted with a metal bead and a glass bead that bang against the blade to create a unique underwater acoustic. Armed with chemically-sharpened, black nickel trebles, the Freedom Minnow delivers a highly-individualized presentation that will put a wide-range of species in the boat. Per each.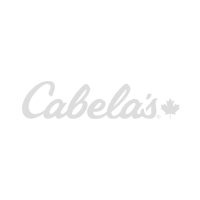 $6.19