Williams® Ice Jig
Article # C: 101225001 B: 1052048
• Vertical jigging spoon
• Effective on ice and open water
• Elongated baitfish profile

The Williams® Ice Jig is a perennial favorite with hardwater enthusiast. Named the 'Ice Jig' it is just as effective when jigged vertically on open water. The elongated baitfish profile makes an easy and enticing target for trout, walleye and perch. Size does matter and as a rule of thumb, match the size of lure to the size of your target species. The J50 is ideal for perch and whitefish, the J60 for trout, whitefish, walleye and lake trout. It also pays to experiment with larger and smaller lures on any given day or time of the year. "Match the hatch" by imitating the size of baitfish present. Tipping the odd shank of the treble with your favorite bait can entice strikes on slow days. Per each.
| | | |
| --- | --- | --- |
| Size | Length | Weight |
| J50 | 2-1/4" | 1/4 oz. |
| J60 | 3-1/4" | 5/8 oz. |
| J70 | 4-1/4" | 3/4 oz. |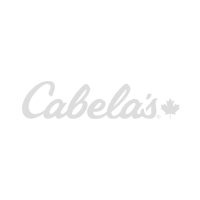 From $5.67