IMR Powders
Article # C: 33596 B: 136038
Shopping Cart Unavailable
Due to unusual browsing activity, your shopping cart has been temporarily disabled. To learn how to correct this issue, please visit our here.
Place your order for curbside pick-up or select from more ways to shop!
Rifle Powders

IMR 4320 - Short granulation, easy metering, and perfect for the .223 Remington, .22-250 Remington, .250 Savage, and other medium burn rate cartridges. Long a top choice for the vintage .300 Savage cartridge as well. 1 lb. container.

IMR 4831 - Slightly slower in burn speed than IMR 4350, IMR 4831 gives top velocities and performance with heavier bullets in medium-sized magnums. 1 lb. container.

IMR 4350 - For short magnums, both Remington and Winchester versions. For light to medium bullet weights, IMR 4350 is a great choice. 1 lb. container.
IMR 4064 - One of the most versatile propellants in the IMR line, used for .223 Remington, .22-250 Remington, .220 Swift, 6mm Remington, .243 Winchester Super Short Magnum, .308 Winchester,.338 Winchester Magnum, and the list goes on and on. Versatility with uniformity and accuracy. 1 lb. container.

IMR 4166 - This fine, extruded propellant is the first in the series of Enduron Technology powders. The main features of the Enduron series are copper fouling eliminator, insensitivity to temperature changes, ideal loading density and being environmentally friendly. IMR 4166 is the perfect burn speed for cartridges like the 308 Win/7.62mm NATO, 22-250 Remington, 257 Roberts and dozens more. Positively, a versatile, match grade propellant. 1 lb. container.

IMR 4895 - Originally a military powder featured in the .30-06, IMR 4895 is extremely versatile. From the .17 Remington to the .243 Winchester to the .375 H&H Magnum, accuracy and performance are excellent. In addition, it is a longtime favourite of Match shooters. 1 lb. container.
IMR 3031 - A propellant with many uses, IMR 3031 has long been a favourite of .308 Match shooters using 168-grain match bullets. It is equally effective in small-capacity varmint cartridges from .223 Remington to .22-250 Remington, and it's a great .30-30 Winchester powder. 1 lb. container.
IMR 4198 - This fast burning rifle powder gives outstanding performance in cartridges like the .222 Remington, .221 Fireball, .45-70, and .450 Marlin. Varmint shooters with small-bore cartridges love it. Proven metering and necessary elements were added to make it extremely insensitive to hot/cold temperatures. IMR 4198 is outstanding in cartridges like the 222 Remington, 444 Marlin and 7.62x39mm. 1 lb. container.

IMR 4451 - Another new Enduron extruded powder, IMR 4451, gives top performance in the venerable 30-06, 270 Winchester and 300 Winchester Short Magnum, to name just a few. This propellant is ideally suited for many, many mid-range burn speed cartridges. 1 lb. container.

IMR 7828 - The BIG magnum powder. This slow burner gives real magnum performance to the large over-bored magnums, such as the 300 Remington Ultra Magnum, the .30-378 Weatherby Magnum, and the 7mm Remington Ultra Magnum. This powder is highly regarded by most magnum afficionados. 1 lb. container.

IMR 7977 - The slowest burn rate Enduron Technology extruded powder is IMR 7977, and is a true magnum cartridge propellant. It yields outstanding performance in such cartridges as the 300 Winchester Magnum, 7mm Remington Magnum, 338 Lapua and a host of others. Loading density is perfect for magnums, nicely filling the case at maximum charges, contributing to superb uniformity and accuracy. The 7mm Remington Magnum "never had it so good"! 1 lb. container.
Shotgun & Pistol Powders
Hi-Skor 700-X - This extruded flake powder is ideally suited for shotshells in 12 and 16 gauge where clay target and light field loads are the norm. It doubles as an excellent pistol target powder for such cartridges as the .38 Special and .45 ACP and many more. 14 oz. container.
Hi-Skor 800-X - This large-grained flake powder is at its best when used in heavy field loads from 10 gauge to 28 gauge. In handgun cartridges 800-X performs superbly in cartridges like the 10mm auto and .44 Remington Magnum. Excellent velocity and uniformity translate into top accuracy. 1 lb. container
Trail Boss- This was designed specifically for low velocity lead bullets suitable for Cowboy Action shooting. It is primarily a pistol powder but has some application in rifles. It is based on a whole new technology that allows very high loading density, good flow through powder measures, stability in severe temperature variation, and, most importantly, additional safety to the handloader. 9 oz. container.
IMR 4227 - This is the Magnum Pistol Powder in the IMR lineup. If it says Magnum, IMR 4227 is the choice for true magnum velocities and performance. In rifles this powder delivers excellent velocity and accuracy in such cartridges as the .22 Hornet and .221 Fireball. 1 lb. container.
SR 4756 - This fine-grained, easy-metering propellant has long been a favourite of upland and waterfowl handloaders. Top velocities with great patterns. Like 800-X, SR 4756 performs extremely well in the big handgun cartridges. 1 lb. container.

SR 4759 - This bulky powder really shines as a reduced load propellant for rifle cartridges. Its large grain size gives good loading density for reduced loads, enhancing velocity uniformity. 1 lb. container.

DANGER!: Smokeless gunpowder is extremely flammable. Keep away from heat, sparks, or open flame. Store in a cool place. Keep out of reach of children.
Shipping Restriction - this item is a dangerous good and must be shipped via ground transportation only. An additional shipping charge may apply.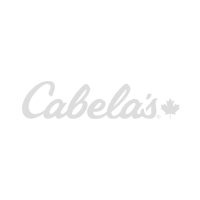 $79.99