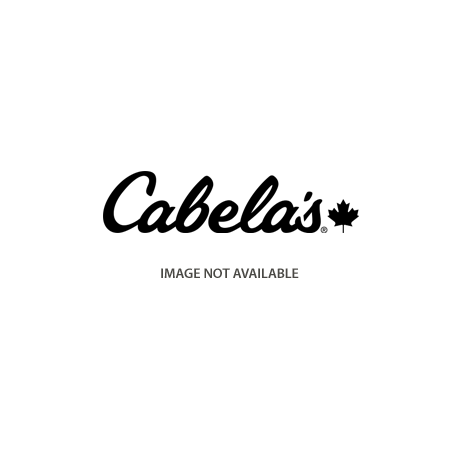 Toll-Free Phone Number: 1 (800) 265 6245

Call Centre Hours
Monday - Friday: 7:00 AM - 9:00 PM CST
Saturday & Sunday: 8:30 AM - 5:00 PM CST
Holidays: 8:30 AM - 5:00 PM CT
Closed: New Year's Day, Canada Day, Christmas Day
Pour notre fidèle clientèle francophone
Le centre d'appels canadien de Cabela's a le plaisir d'offrir un nouveau service en langue française afin de mieux servir notre clientèle francophone à travers le Canada. Notre centre d'appels est accessible du lundi au vendredi de 7h à 21h. Le samedi et le dimanche, il l'est de 8h30 à 17h.

En appelant au 1 (800) 265-6245, veuillez appuyer sur la touche 2. Votre appel sera immédiatement acheminé vers un de nos représentants expérimentés du service bilingue.
Email
Please use the email form here to send questions, comments or feedback.
*Note that due to increased volumes, our current response time is within seven business days.

If sending an email, please include your name and telephone number in the message.
Mail
Cabela's Abbotsford Retail Store
1818 McCallum Road
Abbotsford, BC V2S 0H9
Cabela's Barrie Retail Store
50 Concert Way
Barrie, ON L4N 6N5
Cabela's Calgary Retail Store
851-64th Avenue NE
Calgary, AB T2E 3B8

Cabela's Edmonton South Retail Store
6150 Currents Drive NW
Edmonton, AB T6W 0L7

Cabela's Edmonton North Retail Store
15320 37 Street NW
Edmonton, AB T5Y 0S5
Cabela's Nanaimo Retail Store
6902 Island Highway North
Nanaimo, BC V9V 1P6
Cabela's Ottawa Retail Store
3065 Palladium Drive
Ottawa, ON K2T 0N2
Cabela's Regina Retail Store
4901 Gordon Road
Regina, SK S4W 0B7
Cabela's Saskatoon Retail Store
1714 Preston Ave N
Saskatoon, SK S7N 4Y1
Cabela's Winnipeg Retail Store
580 Sterling Lyon Parkway
Winnipeg, MB R3P 1E9
Cabela's Canada Corporate Office
25 De Baets Street
Winnipeg, MB R2J 4G5
Bass Pro Shops Moncton
1 Promenade Bass Pro Dr.
Dieppe, New Brunswick
E1A 6S5
Bass Pro Shops Halifax
50 Cabela Road
Dartmouth, Nova Scotia
B3B 0M5
Bass Pro Shops Niagara
300 Taylor Rd Ste A1
Niagara on the Lake, Ontario
L0S 1J0
Bass Pro Shops Rocky View
112-261055 Cross Iron Blvd
Rocky View, Alberta
T4A 0G3
Bass Pro Shops Tsawwassen
5000 Canoe Pass Way
Tsawwassen, British Columbia
V4M 0B3
Bass Pro Shops Vaughan
1 Bass Pro Mills Dr
Vaughan, Ontario
L4K 5W4
Telephone/FAX
Abbotsford Retail Store: (604) 425 1800
Barrie Retail Store: (705) 735 8900
Calgary Retail Store: (403) 910 0200
Edmonton South Retail Store: (780) 628 9200
Edmonton North Retail Store: (780) 670 6100
Nanaimo Retail Store: (250) 390-7800
Ottawa Retail Store: (613) 319-8600
Regina Retail Store: (306) 523 5900
Saskatoon Retail Store: (306) 343 4868
Winnipeg Retail Store: (204) 786 8966
Call Centre: (800) 265 6245
Head Office: (204) 788 4867
Head Office FAX: (204) 786 8964