EGIFT CARDS (SENT VIA EMAIL)
A great last minute personalized gift available in any value from $10 to $500.
eGift cards are processed during normal business hours and typically are delivered within an hour. If ordering outside of business hours, they will be processed the following day.
eGift Cards are usually delivered without any problems. However, a full inbox, invalid email address, or a spam filter can prevent the eGift Card from reaching the recipient. In order to be certain that an eGift Card has been received, please check with the recipient.
To ensure delivery of the eGift Card, please have recipient add bassproshops@t.basspronews.com to their contact list.
eGift Card amounts are in CAD funds only.
Redeemable on basspro.ca, cabelas.ca, Canadian retail stores or catalogue purchases.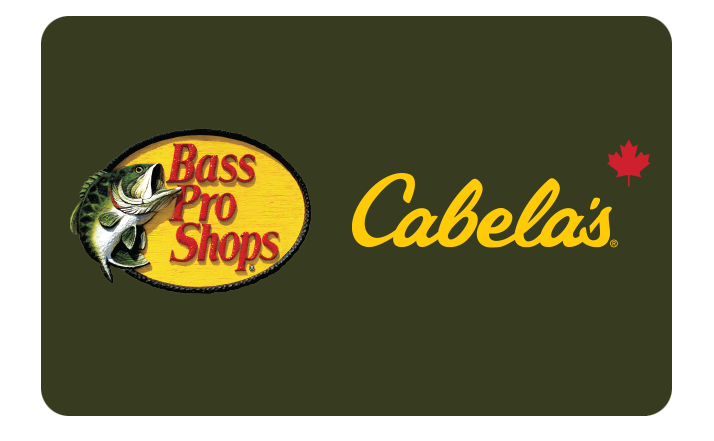 BULK GIFT CARDS
GIFT CARD SALES FOR BUSINESSES AND ORGANIZATIONS
Volume discounts for organizations with a minimum $5,000 spend.
No fees of expiration.
Email b2b@cabelas.ca for order inquires (include quantity of cards and requested denominations in your request).