HHA Optimizer Speed Dial
Article # C: 146440 B: 1696508
• Dial-in accurate shots over a range of distances
• Uses the proven Speed Tape System
• Fits most crossbows that shoot from 260 fps to 410 fps
• Easy to install

HHA is renowned for quality single-pin bow sights, and now it brings that proven technology to crossbow shooters. This device uses your existing scope or red-dot sight, along with the patented Speed Tape System, to provide unparalleled accuracy. Crafted of CNC-machined aluminum, this 7-oz. system is capable of helping you shoot 2-inch groups at 60 yd. You just sight in at 20 yd. and 60 yd., select a provided Speed Tape customized to your bolt velocity and trajectory, and you'll be able to dial in shots from 20 yd. to 80 yd. consistently. It fits most popular crossbows that shoot at speeds from 260 fps to 410 fps. This device is designed with easy two-bolt installation.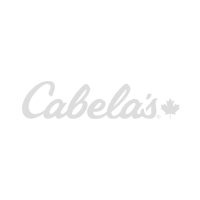 $249.97