Browning® BXD Waterfowl Shotshells
Article # C: 146001 B: 2295599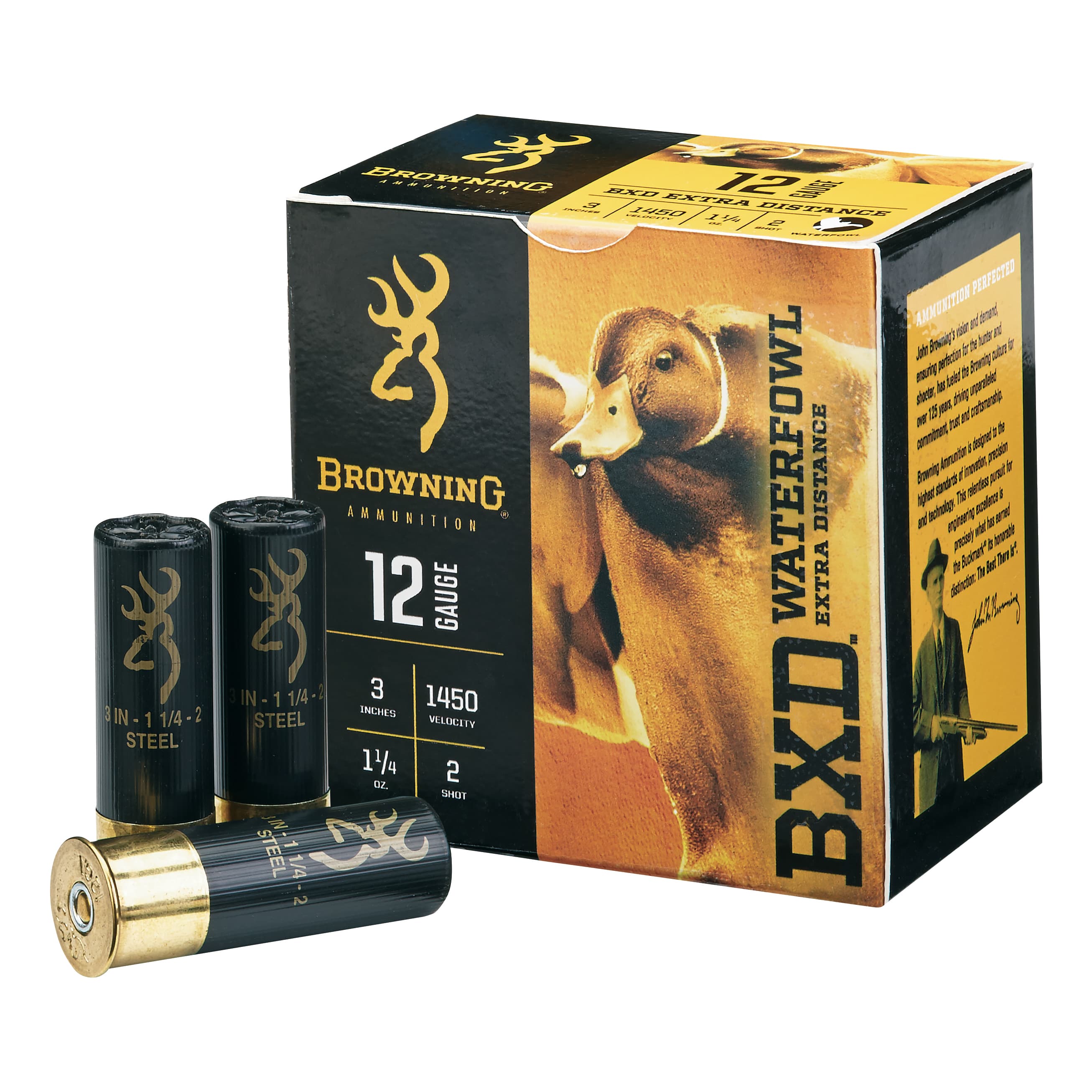 • High velocity for maximum downrange energy
• Aerodynamically stabilized wad improves patterns
• Premium plated round steel maintains velocity for deep penetration

For improved downrange patterns that put more pellets on the target, look no further than Browning's® BXD Waterfowl Shotshells. It launches at high velocities thanks to optimized, aerodynamically stabilized wads and premium plated round steel shots resulting in the lethal combination of energy retention, deep penetration and pattern density. Its high velocity reduces lead and yields maximum downrange energy. 25 shells per box.
Gauge
Shell Length
(in)
Oz. Shot
Shot Size
Velocity
12
3-1/2"
1-1/2 oz.
#2
1500
12
3-1/2"
1-1/2 oz.
BB
1500
12
3"
1-1/4 oz.
#4
1450
12
3-1/2"
1-1/4 oz.
#2
1450
12
3-1/2"
1-1/4 oz.
BB
1450
20
3-1/2"
1 oz.
#2
1300