SPYPOINT® LINK-S LTE Cellular Trail Camera
Article # C: 142459 B: 2518744
• Built in solar panel
• Pre activated SIM card included
• LTE enabled
• Camera fully configurable with the free app
• 12 megapixels
• 100' Flash range
• 0.07 second trigger speed

The SPYPOINT® LINK-S LTE Cellular Trail Camera is equipped with a built-in solar panel and rechargeable battery providing you with unlimited battery life. When installed in real life conditions including obstruction of direct sunlight, the solar panel will still charge the internal battery. It captures 12-megapixel photos or HD videos in colour by day & infrared by night. The photo first option will allow you to take a picture before each video the camera records and send it to the app for viewing. The camera uses 42 high-power low glow LEDs for great image quality at night and the infrared boost technology allows you to maximise the lighting when it counts. Blur reduction technology will enable you to reduce considerably the blurred effect that might be present on your photos. The 0.07 millisecond trigger speed certifies you never miss another picture of your game. It's able to take photos at regular pre-set intervals in time lapse mode. The Multi-shot mode allows up to three photos per detection. Videos with sound can be recorded from 10 to 90 seconds. Date, time, temperature (°C/°F) and moon phase can be printed on each. Each trail camera comes with 1 month of free service and you will also receive the first 100 photos per month for free without paying for a service. No batteries required - 8 AA batteries (optional and sold separately) and a SD/SDHC memory card up to 32 GB.(sold separately). Includes camera, quick start guide, SIM card, mounting bracket and installation strap.
Buck Tracker antler recognition technology featured in LINK, SOLAR and FORCE series trail cameras. This service allows you to sort and see pictures that matter to you. You may choose to see bucks only, male & female deer without antlers or see all pictures.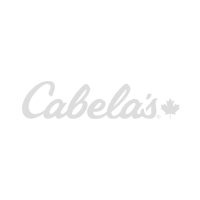 From $14.99