ToughTested® Pro+ 2.1-Amp Car Charger with 12' Micro USB Cord
Article # C: 121770 B: 4328955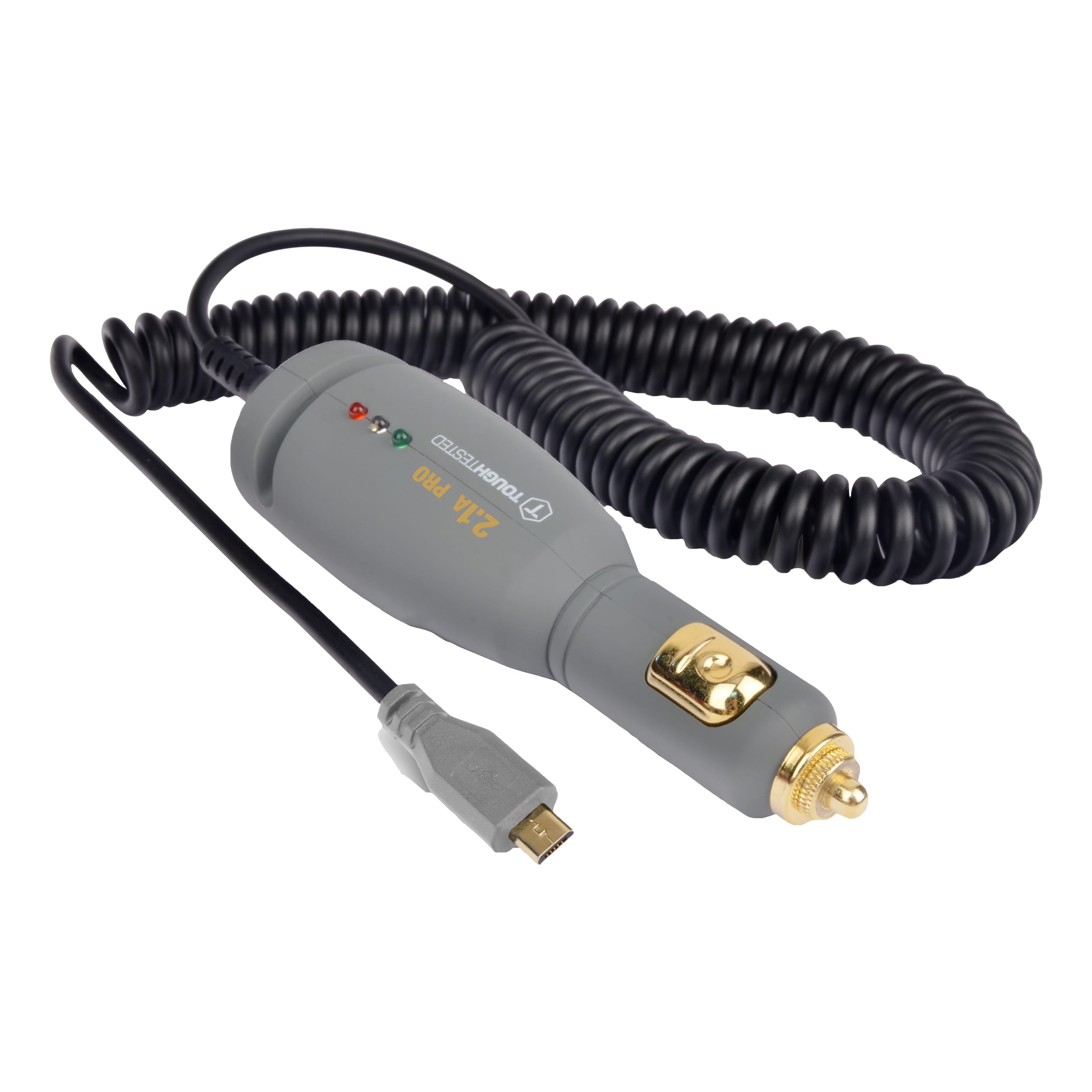 • 2.1 amps is perfect for powerful smartphones, phablets and tablets
• 12-ft. cord allows you to safely reach your device
• Heavy-gauge cord withstands extreme temperatures
• Easy-to-read LED indicator lights
• Gold contacts and stressproof tips for solid connections
• Smart IC chip prevents overcharging

Boasting 2.1 amps, the ToughTested® Pro+ 2.1-Amp Car Charger with 12-ft. Mircro USB cord keeps your mobile devices that require more amperage charged when you're in your vehicle. Its 12-ft. cord ensures plenty of reach no matter where you sit in the vehicle. Heavy-gauge cord withstands heavy usage and extreme temperatures. LED indicator lights let you check the charge status at a glance. Gold contacts and stress proof tips ensure a solid connection on both ends. Smart IC chip prevents over charging. MicroUSB connector.