PEET® The Advantage PEET® Dryer
Article # C: 17072 B: 2299767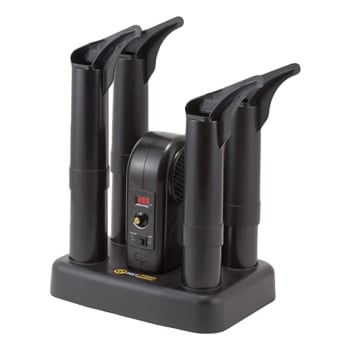 • Dry most items in 1-3 hours
• Fan-assisted air circulation
• Odour-reducing ionization technology
• Optional heated drying
• Sturdy for heavy boots

Proper drying helps boots last longer, prevents mould and mildew, and makes your next day's hunt more enjoyable because you'll start the day with dry, warm feet. This innovative device pays for itself by extending the life of footwear and waders. It removes moisture faster, drying most items in 1-3 hours. PEET® DryPorts™ use fan-assisted air circulation for accelerated drying. Ionization technology reduces odours. Use with or without heat and control drying time. Large, sturdy base handles even two pairs of large, heavy boots. Use with confidence on leather, PVC, rubber, neoprene, canvas, synthetics, cloth, fleece, felt or any modern fabrics. Plugs into standard outlet. Made of durable, heavy-duty plastic.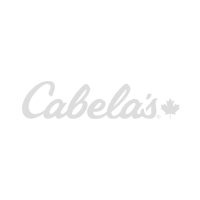 $39.99