S.O.L.® Stoke Field Knife
• The full-tang, 3.8-inch plain edge blade is made from high-grade 420 satin-finished stainless steel
• Flint fire starter and 36-inch tinder cord included with a fixed utility knife for multipurpose use
• Easy-grip nylon/TPR handle makes this cutting tool a non-slip addition to your camping accessories
• Fixed blade knife has a full tang for durability and strength when cutting, chopping, and whittling
• Included riveted holster is sturdy and makes for easy travel when hiking, camping, hunting, and more

The S.O.L.® Stoke Field Knife can handle all your camping, hunting, and hiking adventures. The 3.8-inch knife is made from high-grade 420 stainless steel with a full tang to give this blade the ultimate strength and durability while outdoors. It has a plain edge that is sharp enough for cutting and slicing. Get more out of your survival knife with the included 36 inches of tinder cord and flint fire starter. You will have everything you need for chopping some branches and starting your campfire. The nylon/TPR handle is easy to grip and comfortable to hold. When not in use, the tough riveted holster will cover your blade and protect it while travelling.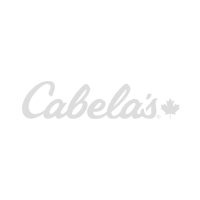 $34.99