Shimano® Scimitar Casting Rods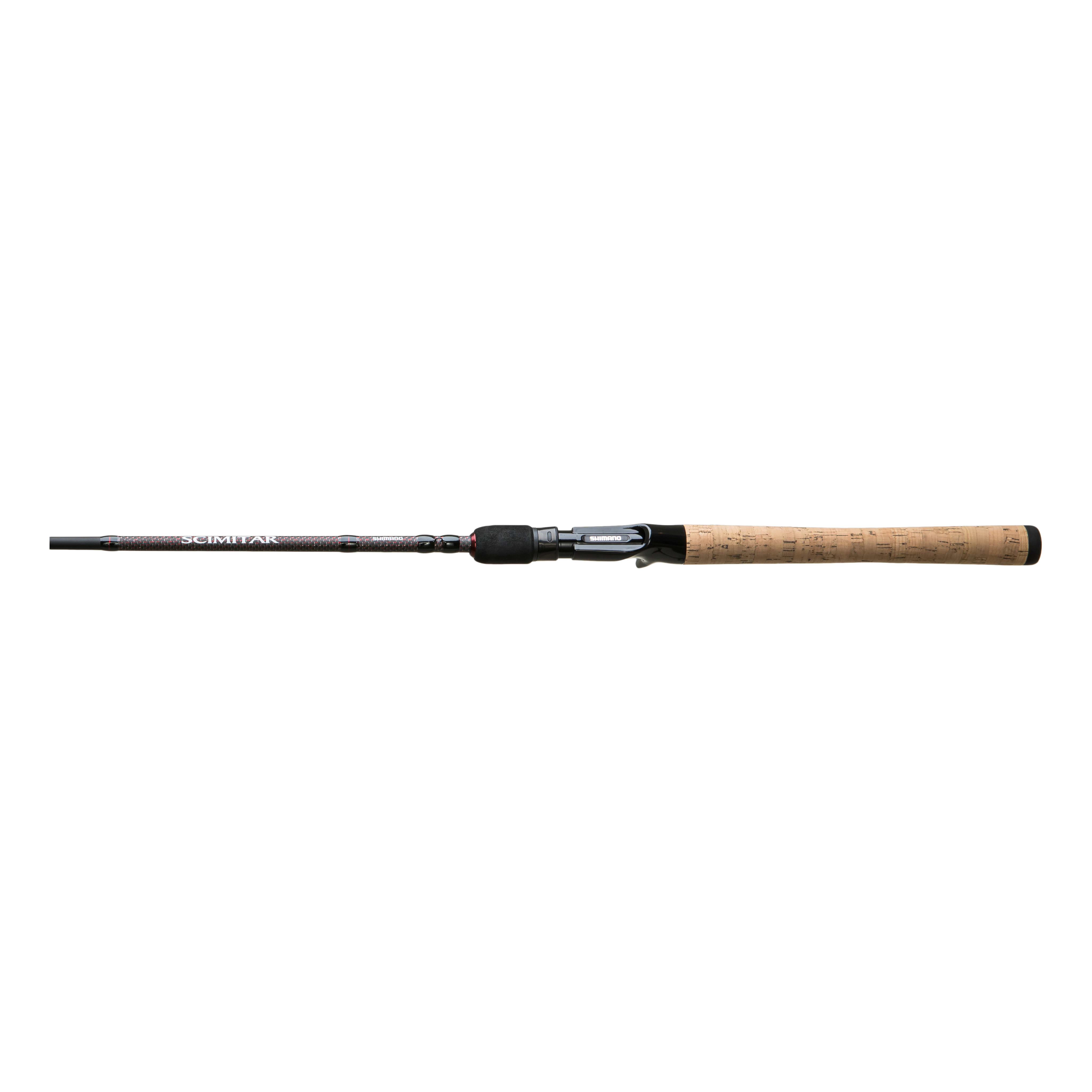 • P-Cork Handles
• Titanium Oxide Guides

The ideal choice for anglers seeking a rod with high performance and an eye-catching aesthetic, Shimano® engineered the Scimitar series of rods with the ideal powers and actions for anglers looking to tackle various fishing applications without limitations. Featuring Titanium Oxide guides combined with a cork rear grip and EVA foregrip, the Scimitar series is the true do-it-all rod that won't back down from a challenge.
Model
Length
Power
Action
Line
Rating
Lure
Rating
Foregrip
Length
Grip
Length
Pieces
SMC66M2C

6'6"

Medium
Fast
20-40
1/4-1/2
1-1/2"

9.3"

2
SMC70M2C

7'0"

Medium

Fast

20-40
1/4-1/2

1-1/2"

10"

2
SMC70MH2C
7'0"
Medium
Heavy

Fast

30-50
3/8-3/4

1-1/2"

10"
2

Note: Within a series of rods, manufacturers will optimize the handle design for the length and action rating of the rod. Because of this, some rods in this series may have a different handle design than the one pictured.