Cabela's Archery University
Vertical Bows
The compound bow is characterized by eccentric wheels or cams on the upper and lower limbs that provide a mechanical advantage. Most compound bows feature a let off that allows the archer to hold on target for longer with less fatigue.
See All
Traditional archery equipment ( recurve and long bows) is where archery began. Simplistic in design but a choice for many purists of the sport.
See All
SHOOT WITH CONFIDENCE
In the market for a bow but not sure what to look for? These four factors will help you narrow it down.
Come test a few at our in-store range and see what works best for you!
Axle-to-Axle (ATA) Length
Is the measurement between a bow's axles. Generally, a longer ATA is more stable at full draw. A shorter ATA increases manoeverability in tight spaces like treestands and ground blinds.
Brace Height
Is the distance from where the string lays at rest to the groove of the grip. Longer brace heights help mask errors in shooting form (helpful during hunting scenarios), while shorter brace heights are less forgiving but increase arrow speed. Most brace heights are between 6" and 7".
Bow Weight
A heavier bow is easier to hold steady, but can increase fatigue if you've got to hold it for too long. Lighter bows are easy to carry and manoeuver.
Adjustability
A wide range of draw-length and weight adjustability is ideal for archers who are still growing or increasing their draw weight.
FINDING YOUR DRAW LENGTH
Although most compound bows are adjustable, it is important to know your draw length when shopping for any type of bow. Each make and model has a specific range in which it can be adjusted. One of our Outfitters in store would be happy to help you determine your draw length, or you can try at home using this simple method.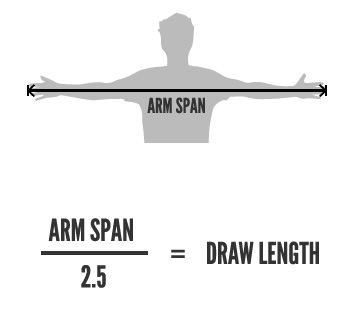 Measure your arm span in inches (fingertip to fingertip)
Calculate your approximate draw length: Divide your arm span calculation by 2.5 and that will be your approximate draw length.
Crossbows
There are three types of crossbows. Let us help you decide which is best for you.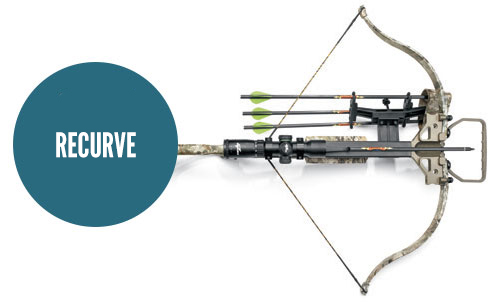 Simple and reliable – few moving parts combines with time-tested technology results in a virtually failproof hunting weapon. Many archers prefer to hunt with recurve crossbows because they're easy to shoot and maintain.
See All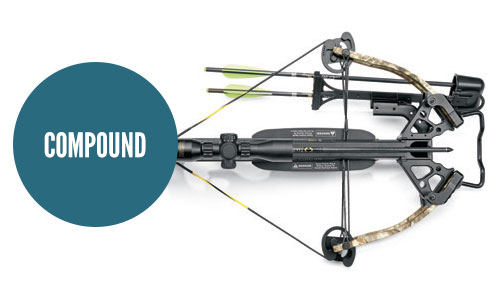 These provide the same mechanical advantage that compound bows have over recurve bows. You'll get increased efficiency, resulting in lighter draw weights than recurve crossbows with the same speed rating.
See All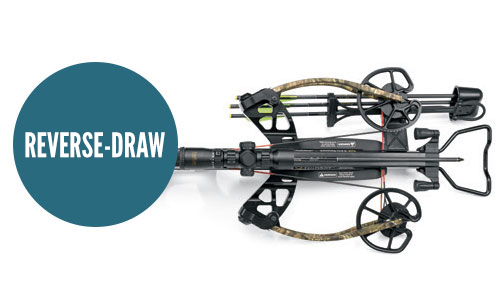 Reverse-Draw
The same efficiency benefits of a traditional compound crossbow, but the reversed limb orientation pulls the bulk of the crossbow's weight closer to the shooter. This makes them even easier to hold and manoeuver – perfect for any hunting situation.
See All
Videos
Crossbow set-up
Basic bow tuning
Archery safety